Kerry Way
NOTICE: Kerry Coomshanna located on Glenbeigh to Cahersiveen section: Coillte are currently harvesting at this location. The Kerry Way trail will remain open but please adhere to all signage.
Waymarking
Yellow arrow on black background
Nearest Town to Start
Killarney
Lat. and Long.
52.05777, -9.51208
The Iveragh Peninsula is the largest of Kerry's Atlantic peninsulas, extending 60 kilometres into the ocean from the mainland, and it is 32 kilometres across. The Iveragh contains the Killarney Lakes with their mountainous backgrounds, the most famously picturesque landscapes in Ireland since tourism began in the late eighteen hundreds. The main mountain group on the peninsula, called the Macgillicuddy Reeks, contains the two highest summits in Ireland, Carrauntoohil at 1038m and Caher at 1001m. The Kerry Way, at 230km the longest of the Irish Waymarked Trails, is a circular route that circumnavigates the peninsula, starting and finishing in Killarney, and also passing through fine Kerry towns such as Glenbeigh, Caherciveen, Waterville, Sneem and Kenmare. The landscape the route passes through is very varied, from the lakes of Killarney to high and remote mountain moorland: Carrauntoohil and Caher tower over the route west of Black Valley and the return leg passes along the startlingly contrasting semi-tropical, palm-treed south coast. Terrain consists mainly of quiet tarmac roads, open moorland, woodland and field paths and boreens. Some sections of the open moorland can be very isolated, and off-road sections can often be very wet and muddy. Aggregate ascent over the whole route is about 5400m, and there are some sustained and quite steep climbs. The highest point on the Way is 385m above sea-level, at Windy Gap between Glenmore and Caherdaniel There are some long stretches between overnight accommodation possibilities, and walkers should plan their days carefully to take these into consideration: public transport options are very good.
Maps and other information
Trail Management
South Kerry Development Partnership Ltd, Library Place, Killorglin, Co. Kerry
Tel: 066-9761615
Email: walks@skdp.ie
Facilities
Car parking
At Start - on street in Killarney or in car park (charge)
At End - beside old church at Galway's Bridge
77 kms or 36% of the Way follows local roads.
***Dogs not permitted on the Kerry Way***
PLEASE NOTE: The area between Derrycunnihy Church and Lord Brandon's Cottage suffers from flooding at different times throughout the year, especially after periods of heavy rainfall. It is advised to make local enquiries prior to walking this section.
PLEASE NOTE THE KERRY WAY WILL BE TEMPORARILY CLOSED AT LACKA FOREST (BETWEEN ASSAROE AND KENMARE) DUE TO TREE HARVESTING OPERATIONS FOR 2 TO 3 WEEKS FROM 1ST OCTOBER 2018. DIVERSIONS WILL BE IN PLACE SO PLEASE FOLLOW THE RE-ROUTE SIGNS.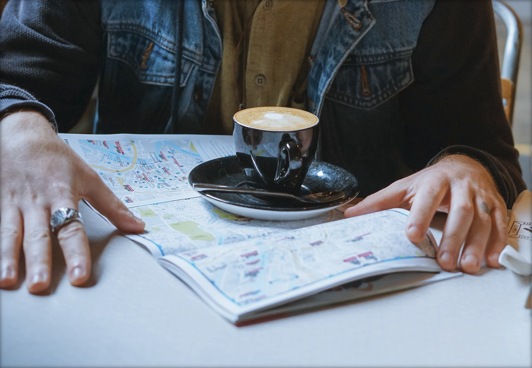 Map Guides
The Kerry Way (by Rucksack Readers) - available from Rucksack Readers, Landrick Lodge, Dunblane, FK15 Ohy, UK +44 (0) 1786 824 696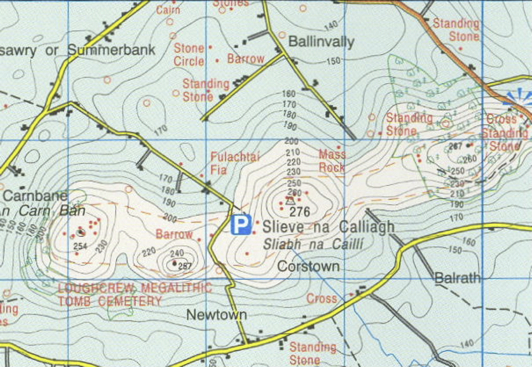 OSI Maps
Discovery Series Sheets 78, 83, 84, 70* (*ca 1.3km on track) and 85** (**ca 1.9km on road)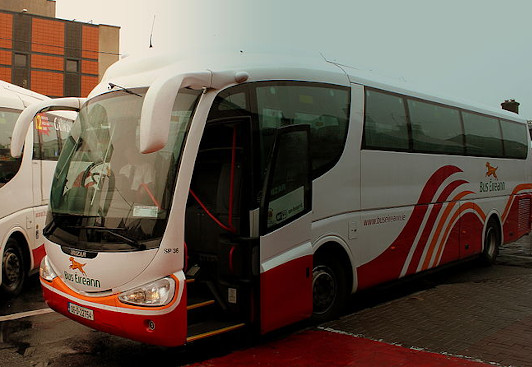 Public Transportation
At Start: Good express and local bus service.Check with Bus Eireann.
At End: None
Have you done this trail?
Tell us what you think