Waymarking
Yellow arrow on black background
Nearest Town to Start
Kanturk 7km
Grid Ref.
R 393 098 / R 862 385
Lat. and Long.
52.2367, -8.88862 / 52.49782, -8.20321
In December 1602, in the wake of the defeat of Gaelic forces at the Battle of Kinsale, Donal Cam O Suilleabhain, the chief of the O'Sullivan clan, was isolated and surrounded by his enemies in his territories in West Cork. He resolved to seek asylum with his ally, O'Rourke of Breifne, and so he gathered his entire clan and set out on a forced march through hostile territory in an attempt to reach O'Rourke's lands in what is today County Leitrim, 500 kilometres to the north. A thousand in all set out, and after many skirmishes with enemies and many severe hardships in the winter weather, only fifteen made it to Leitrim. The terrible journey has become one of Ireland's great epics, and the Ballyhoura Way was laid out along part of the route O'Sullivan took with his clan all those years ago, from St John's Bridge to Limerick Junction. The route crosses four upland stretches, one long one over the Ballyhoura Mountains (highest point Seefin, at 510 metres), two short ones over Benyvoughella Hill and Slievereagh, and then a long traverse on the southern flanks of the Slievenamuck ridge, overlooking the beautiful Glen of Aherlow. The aggregate ascent over the route is just over 1700m, and apart from a few short steep sections there are no significant climbs. Along the way walkers might want to linger at the great Norman castle at Liscarroll, in the pretty villages of Kilfinane, Ballyorgan, Ballylanders and Galbally, or the storied town of Tipperary. The terrain consists mainly of tarmac roads, forestry tracks, and open moorland and field paths. Some of the road sections are busy and should be used with care: some of the upland sections can be very wet. There are not many options for overnight accommodation along the route.
Further detailed can be found at Shannon Trails - Ballyhoura Way
Maps and other information
Facilities
Car parking
At Start - John's Bridge
At End - in station car park at Limerick Junction
46 kms or 51% of this trail follows public roads. While these are mostly quiet local roads there are some busy sections and walkers should always take care when on the road.
As with all waymarked trails, the occassional waymarker can be knocked over or dislodged so always carry a map so that you can confirm that you are following the correct route. You may also come across some sections of soft ground along the Way - so a good pair of waterproof boots is the recommended footware.
***Dogs are allowed but must be kept under effective control***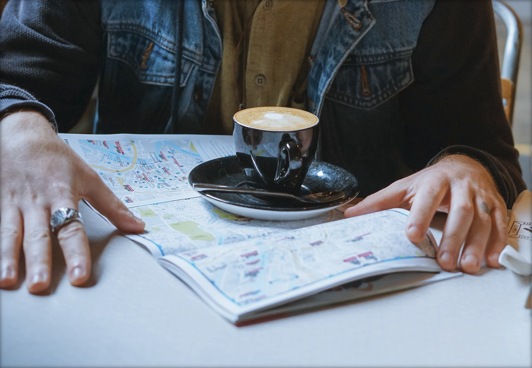 Map Guides
Map Guide to the Ballyhoura Way - Ballyhoura Failte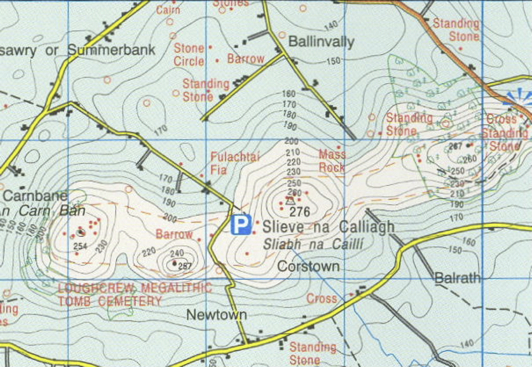 OSI Maps
Discovery Series Sheets 66, 73 and 74* (*start + ca 750m on Sheet 72)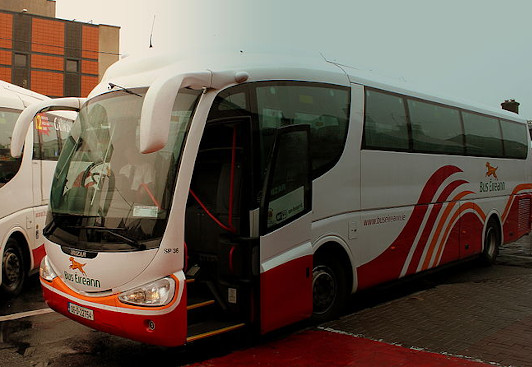 Public Transportation
At Start: None though Ballyhoura Country Holidays will collect from Charleville bus or rail and transfer At End: Bus to Limerick, Galway, Waterford Check with Bus Eireann.
Rail Check with Iarnrod Eireann.
Have you done this trail?
Tell us what you think