Miner's Way & Historical Trail - Slí an Mhianadóra & Conair Stairiúil
Incorporates the link from Knockvicar to the Leitrim Way
PLEASE NOTE: Due to the condition of the trail surface on the Red Earl's Road please follow the temporary signed reroute in place on the minor road/old N4 to the East of the section of the Miner's Way & Historical Trail along the Red Earl's Road between leaving the road at Derrypark/Garrow above Boyle and where the minor road/old N4 begins to run parallel to the trail (at the foot of the Red Earl's Pass and just at the tree line). We apologise for any inconvenience caused.
Waymarking
Yellow arrow on black background
Nearest Town to Start
Keadew
Grid Ref.
G 928 141 / G 991 267
Lat. and Long.
54.07591, -8.11 / 54.18917, -8.01378
The Arigna Mines in County Roscommon in the north midlands of Ireland were exploited for over four hundred years to extract iron and coal. The village of Arigna was the centre of the industry, and the Miner's Way and Historical Trail is a 118km-long figure-of-eight walking route that starts and ends at Arigna. The route is a varied one that manages to touch on three lakes, Lough Allen, Lough Arrow and Lough Key and crosses three low mountain ranges, Corry Mountain, the Curlew Mountains and the Bricklieve Mountains. Other attractions that may tempt walkers to linger along the way include the Arigna Mining Experience, an interpretative centre for the mines and their history, the 12th century Cistercian Boyle Abbey, and Carrowkeel Neolithic cemetery, which consists of fourteen passage graves topped by stone cairns dating from around 3,000 BC. The route is a complex one that requires constant vigilance for waymarks. Many of the entrances to the old network of underground mines remain open on the hillsides around: they are dangerous and should be avoided. The terrain on the route consists mainly of a variety of quiet tarmac roads, paths across fields, open (and often wet) moorland and forestry paths. The aggregate ascent over the entire route is about 2,600 metres. Overnight accommodation is good in the area.
Saothraíodh Mianaigh na hAirgní i gContae Ros Comáin i lár-réigiún thuaidh na hÉireann le breis agus ceithre chéad bliain chun iarann agus gual a thochailt. Ba í sráidbhaile na hAirgní lár an tionscail, agus is bealach siúlóide figiúr-a-hocht 118km ar fad é Bealach an Mhianadóra agus an Conair Stariúil a thosaíonn agus a chríochnaíonn ag an Airgnigh. Tá trí loch ar an mbealach, Loch Aillionn, Loch Arbhach agus Loch Cé agus a thrasnaíonn sé trí shliabhraon ísle, Sliabh an Choire, an Corrshliabh agus an Bricshliabh. I measc na nithe is díol spéise do shiúlóiri fanacht ar an mbealach tá Eispéireas Mianadóireachta na hAirgní, ionad léirmhíniúcháin maidir leis na mianaigh agus a stair, Mainistir Cistéirseach na Búille ón 12ú haois, agus reilig Neoiliteach na Ceathrún Caoile, ina bhfuil ceithre thuama pasáiste déag agus cairn chloiche ar a mbarr ó timpeall 3,000 R.Ch. Tá an bealach casta agus ní mór a bheith ag faire amach do mharcanna slí i gcónaí. Tá go leor de na bealaí isteach chuig an seanghréasán de mhianaigh faoi thalamh fós oscailte ar thaobh an chnoic: tá siad contúirteach agus ba chóir iad a sheachaint. Tá an tír-raon comhdhéanta go príomha de bhóithre tarmac ciúine, cosáin a thrasnaíonn páirceanna, móinteach oscailte (a bhíonn fliuch go minic) agus cosáin foraoiseachta. Is ionann an dreapadh iomlán agus thart ar 2,600 méadar. Tá lóistín maith thaor oíche le fáil sa cheantar.
Maps and other information
Trail Management
Miners Way & Historical Trail Committee, C/O Ciara McCormac, Una Bhan Tourism, Boyle, Co Rosommon,
Tel: 071-9663033
Web: The Miners Way & Historical Trail
Facilities
Car parking
At Start - large car parking area near pub at start of Way in Arigna
At End - on street in Drumshanbo or at Sliabh an Iarainn Visitor Centre
60 kms or 51% of the Way follows local roads. There may be some issues with waymarking at some points along the trail.
***No dogs permitted on any section of the Miner's Way & Historical Trail which crosses farmland except for the section beyond the Organic Centre at Knockvicar through the bog towards Clontykilla Castle and on through Coillte property where dogs under effective control are allowed€ ***
Have a look at this short video about the trail
For Further information on the Miner's Way & Historical Trail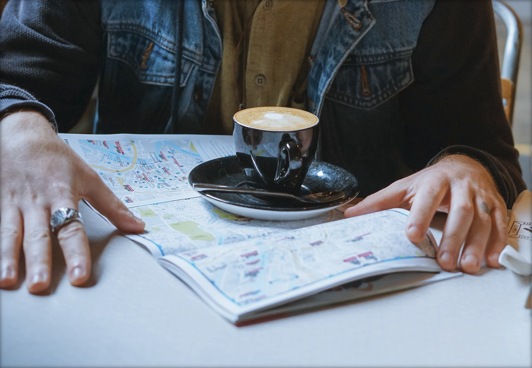 Map Guides
The Miner's Way & Historical Trail Map Guide - published by EastWest Mapping on behalf of Leitrim, Roscommon and Sligo County Councils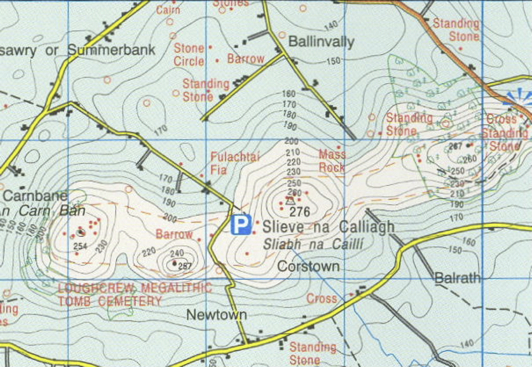 OSI Maps
Discovery Series Sheets 25, 26 and 33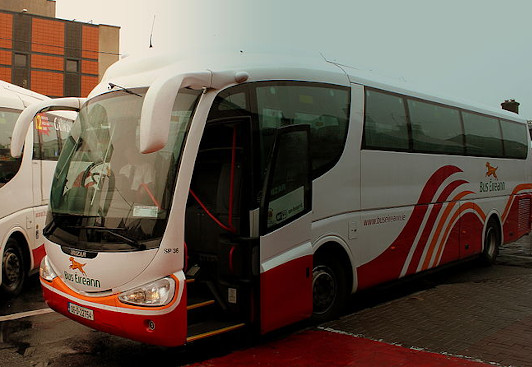 Public Transportation
At Start: None. At End: Very limited bus service Check with Bus Eireann.
Have you done this trail?
Tell us what you think