Durrow Leafy Loops - Dunmore Woods loop
PLEASE NOTE: Due to the collapse of a section of the river bank this trail has become impassable between the trailhead and Dunmore Wood meaning this section of the trail is currently closed. Work to rectify the issue will be done as quickly as possible. We apologise for any inconvenience caused.
The walk can be joined in Dunmore Wood.
Waymarking
Green arrow on white background
Nearest Town to Start
Durrow
Lat. and Long.
52.845407, -7.395178
This walk on country lanes, river bank, forestry paths and woodland tracks takes the walker through mixed broadleaf and conifer woods, across farmland and along rivers, passing the ruins of Dunmore House. Lovely views of the Laois countryside with lots of diverse rural scenery.
Facilities
Restaurants, shops, accommodation, car parking
Care is needed while crossing the main road.Please note sections of the loop can be prone to flooding in adverse weather conditions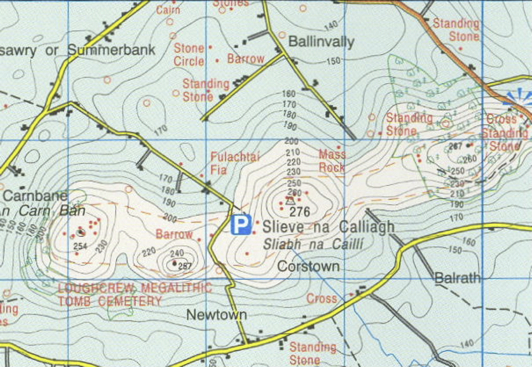 OSI Maps
Discovery Series Sheet 60
Have you done this trail?
Tell us what you think