Waymarking
Yellow arrow on black background
Start Point
Marley Park, Rathfarnham in South Dublin
Nearest Town to Start
Dublin
Grid Ref.
O 155 266 / S 914 613
Lat. and Long.
53.27715, -6.26829 / 52.69518, -6.64794
The Wicklow Way was Ireland's first waymarked trail, and due to its proximity to Dublin has remained one of the most popular walking routes in Ireland. The Way commences in the southern suburbs of the capital and civilisation is soon left behind as the route moves deep into high, heathery moorland. The Dublin and Wicklow Mountain range, the most extensive surface granite field in these islands, moulded over eons into a corrugation of east-west high rounded ridges and deep valleys, is crossed before the route descends across a series of gentle foothills to reach the County Carlow village of Clonegal. It is a richly varied route, with the more dramatic scenery of mountains and lakes at the northern end, where although there is a strong sense of remoteness and few habitations, one is never very far from a public road. Among the dramatically scenic places taken in by the route as it wends its way through the mountains is the ancient and beautiful monastic site of Glendalough, where many will want to linger. Although the southern part of the route is less scenically impressive, the climbs are gentler as it wends its way along forestry roads through a landscape of conifer-covered foothills. Terrain consists of forestry tracks, quiet roads, boreens and mountain paths through open moorland. Some sections can be wet and muddy. While there is some overnight accommodation available along the route, most options are off-route, so careful planning may be necessary. The total ascent over the entire route is about 2820 m, but apart from some short steep sections, there are no significant climbs.
Maps and other information
Facilities
Car parking
At Start - in Marlay Park. Car park (open 10 a.m. and variable seasonal closing).
At End - on streets in Clonegal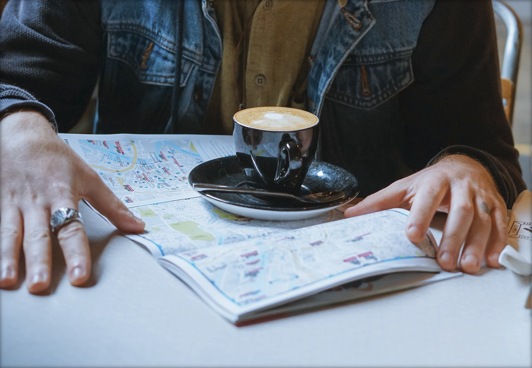 Map Guides
The Wicklow Way Map Guide (by EastWest Mapping) - available from EastWest Mapping, Clonegal, Enniscorthy, Co Wexford, 054-77835, email info@eastwestmapping.ie
The Complete Wicklow Way (by J.B. Malone)
The Wicklow Way (by Rucksack Readers) - available from Rucksack Readers, Landrick Lodge, Dunblane, FK15 Ohy, UK. Phone +44 (0) 1786 824 696.
Wicklow Tourism Website - http://visitwicklow.ie/the-wicklow-way/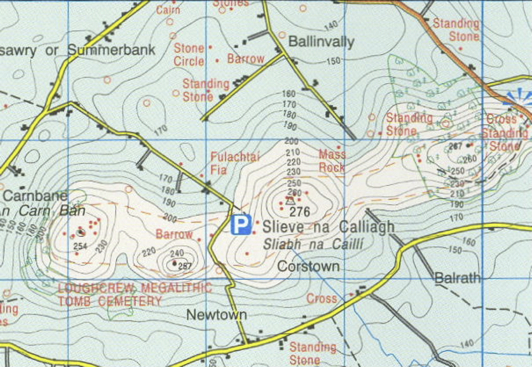 OSI Maps
Discovery Series Sheets 50, 56, 61* (* ca 800m to finish in Clonegal) and 62
Have you done this trail?
Tell us what you think