Practical Trail Surface Construction and Repair
Course Aim:
To equip learners with the necessary skills and knowledge to undertake practical trail construction and maintenance works on trails.  
Course Topics:
Site & Hazard Awareness
Basic path building Techniques (including reversal trails, bench cutting, turnpike construction)
Construction of timber and stone water bars and drains
Step Construction using timber and stone
Building bog-bridges
Use of Ecogrid/cellular surfacing
Courses will be ran over 1 day and combine classroom and practical sessions. Course sizes will be capped at 16 to ensure maximum benefit is received by participants.
Learning Outcomes:
On completion of the course, participants will be able to:
Describe the main types of trail surface damage and the main causes
Discuss the application of what they have learned to establishing maintenance programmes
Demonstrate a range of essential techniques (inc. water management/drainage, steep ground/step construction, wet ground/path techniques) to minimise and repair trail surface damage
Demonstrate an awareness of risks and mitigation measures associated with trail maintenance operations.
Target Audience:
The course is suitable for anybody with an interest in trails and the outdoors but will be of particular interest to:
 CE Schemes, RSS and Tus supervisors and staff
Local Authority staff
 Forestry staff
Trail management committee members
 Volunteers and other persons likely to be working on trail maintenance.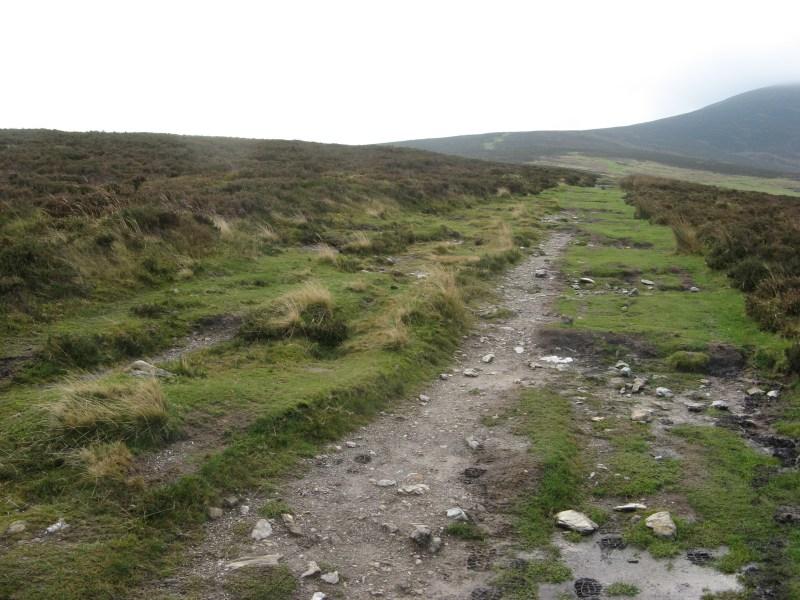 This course is very hands on and practical which suited me better as I learn much better by doing things. Got to demonstrate and practice developing reversal trails, bench cutting and turnpike construction which were all very useful. 
Practical Trail Surface Construction and Repair