Introduction to Walking Trail Survey, Design and Specification
Course Aim:
 Introduce learners to the principles, processes and techniques used to prepare plans and specifications for trail surface construction works.
Course Topics:
Trails Survey types and methods
Trail design principles
Putting it all together – design and specification
Identifying costs
Courses will be ran over 1 day and combine classroom and practical sessions. Course sizes will be capped at 16 to ensure maximum benefit is received by participants.
Learning Outcomes:
On completion of the course, participants will be able to:
Appreciate different survey methods for trail planning and management, their purpose and usefulness
Demonstrate an understanding of the fundamental principles of trail design, materials and techniques
Demonstrate an understanding of what makes a trail fit for purpose
Comment on common mistakes in trail design
Determine what type of survey to undertake for a particular project; use collected survey data to inform the planning and design for a trail
Apply the basic principles which underpin trail sustainability into trail design
Demonstrate an understanding of the range of information needed to prepare a specification
Understand how to use this information in identifying an indicative cost for this project
Target Audience:
CE Schemes, RSS and Tus supervisors and staff
Local Authority staff
Forestry staff
Trail management committee members
Volunteers and other persons likely to be working on trail maintenance.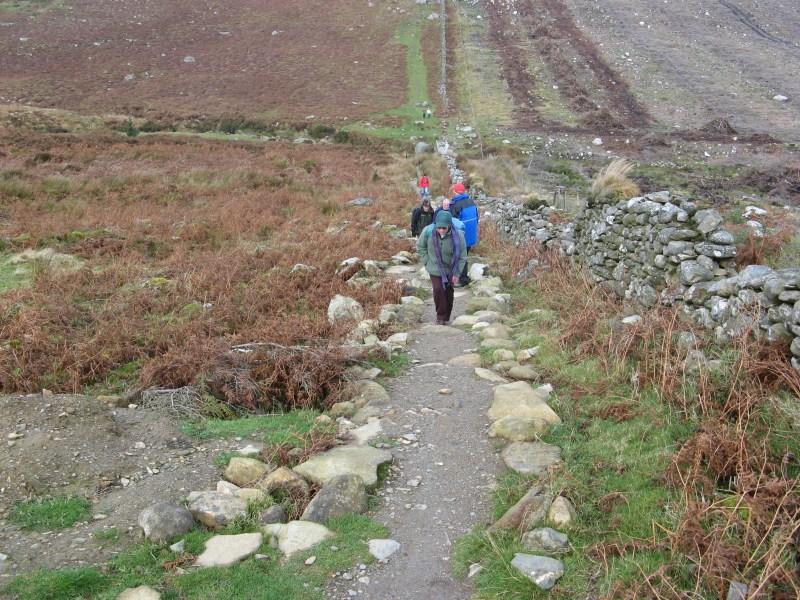 This course really  made me think about the techniques that are needed to prepare plans and specifications for our own trail and without this course, it probably would have been a lot more difficult.
Introduction to Walking Trail Survey, Design and Specification