South East Greenway (Cycling)
Waymarking
Green signs with white text (Greenway signs)
Start Point
Rosbercon Car Park, New Ross
Nearest Town to Start
New Ross
Grid Ref.
S 71573 27893 / S 67471 23900
Lat. and Long.
52.3982, -6.9491 / 52.36283, -7.01016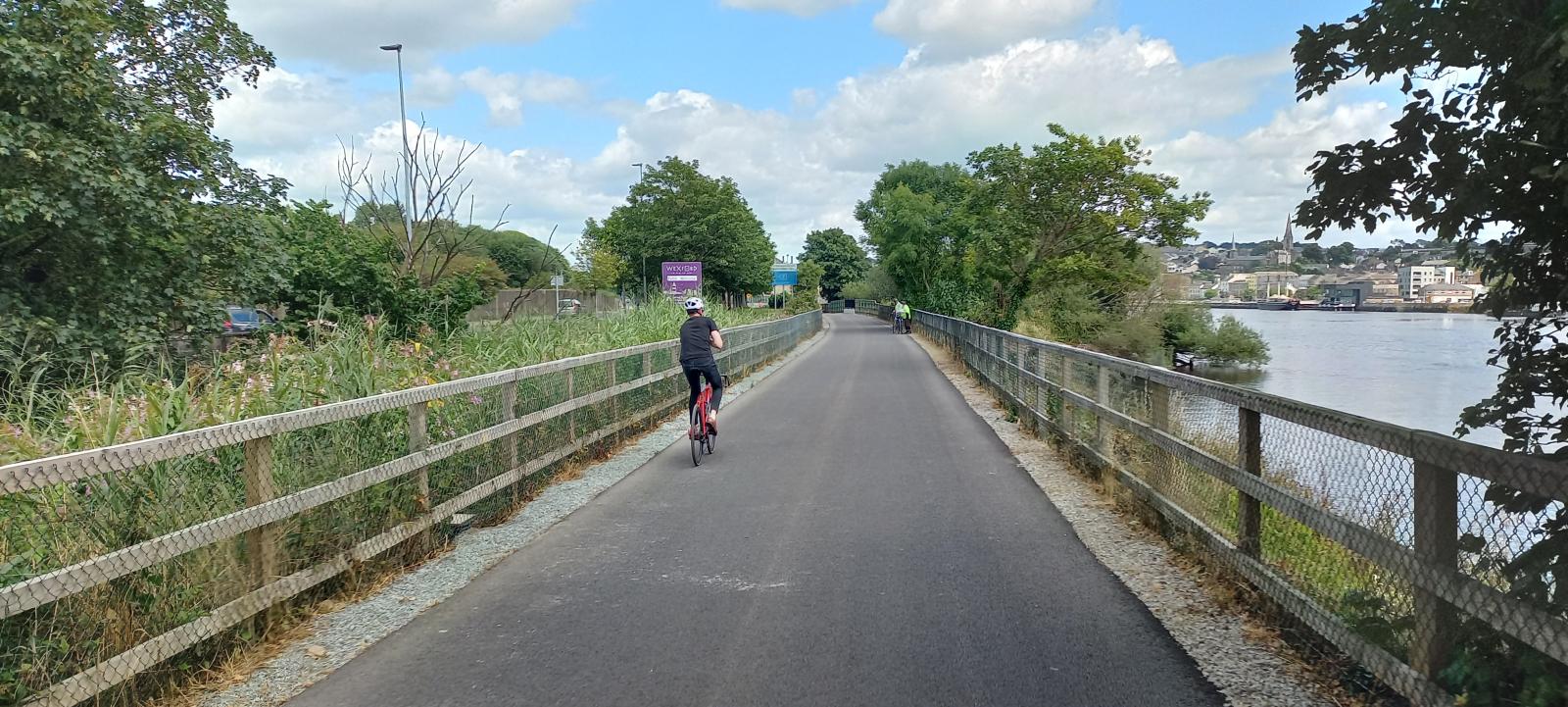 This is Phase 1 (6.3km) of the South East Greenway and the first part of the 24km route connecting New Ross To Waterford City. This traffic free route for walking and cycling will run along an old railway line connecting the quays of Ireland's oldest Viking City of Waterford to the Norman town of New Ross in Co Wexford, along the banks of the beautiful Barrow River, through the scenic countryside of South Kilkenny. In future phases it will include historic elements such as the Red Bridge and old rail tunnel at Mount Elliot and will ultimately connect to the renowned Watreford Greenway extending from Waterford City to Dungarvan.
Maps and other information
Facilities
Car parking at both ends of route, services in New Ross and shop along route
Have you done this trail?
Tell us what you think