Ballyhoura - Streamhill Loop
Nearest Town to Start
Ardpatrick
Lat. and Long.
52.3168655, -8.5028604
This Loop is a big ride in a remote area with some long steep climbs and technical singletrack descents with numerous features such as tight turns, small rock steps, steep sections and exposed roots and includes some of the most technical riding in the Ballyhouras. Trail surfaces vary considerably and can include loose gravel, rocks, mud and water with encroaching vegetation, trees and boulders. The highest point of this Loop can be exposed to bad weather, particularly high winds.
Important information Construction works on the Castlepook wind farm in the Ballyhouras commenced on Monday 25th April, 2016. This work is due to continue until the Autumn of 2017. In the interest of public safety a section of the Blue MTB trail along with all of the Red MTB trail from post 50 will be unavailable for the duration of the project. Click on the downloadable map below for specific map details. For further information and updates regarding this project please check www.castlepookwindfarm.ie Thanking you in advance for your co-operation.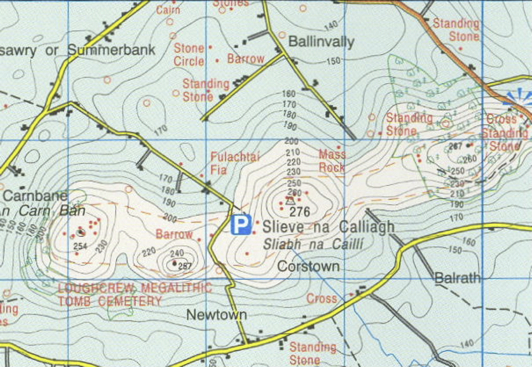 OSI Maps
Discovery Series Sheet 73
Have you done this trail?
Tell us what you think