St Declan's Way
The majority (85%) of this trail is graded Moderate, however the section over the Knockmealdown Mountains (the remaining 15% of the total route) is graded Strenuous.
Waymarking
Blue arrow on white background
Finish Point
St Declan's Monastery in Ardmore
Nearest Town to Start
Cashel
Grid Ref.
S 075 409 / X 188 774
Lat. and Long.
52.520649, -7.888972 / 51.948658, -7.726512
Saint Declan's Way is a 115km pilgrim walking route linking Cashel in County Tipperary with Ardmore in County Waterford. It follows the route that Declan took when going to Cashel to meet Saint Patrick in the fifth century. In turn, it is the way that Pilgrims have taken to visit St. Declan's monastery, holy-well and grave in Ardmore for the past one and a half thousand years.
A walk along Saint Declan's Way brings you through the heart of Ireland's Ancient East. On your journey you will encounter many historic places. The trail starts at the Rock of Cashel and passes Cahir Castle and Lismore Castle. It finishes at the early Christian monastic site at Ardmore with its stunning round tower. There are over fifty other heritage sites along or close to the trail route.
St Declan's Way utilizes paths along two of Munster's greatest rivers, the Suir and the Blackwater. The trek over the Knockmealdown Mountains, taking in Mount Melleray Abbey, offers great vistas north and south and is one of the highlights of the trail.
Trail Management
Tipperary Section: South Tipperary Development CLG. Tel: 052 7442652 Email: info@stdc.
Waterford Section: Waterford LEADER Partnership. Tel: 058 54646 Email: info@wlp.ie
Facilities
In Cashel: Car parking, shops, restaurants, cafes, takeaways, pubs, accommodation 
At Cashel Trailhead: Car parking
In Ardmore: Car parking, shops, restaurants, cafes, takeaways, pubs, accommodation
At Ardmore Trailhead: Car parking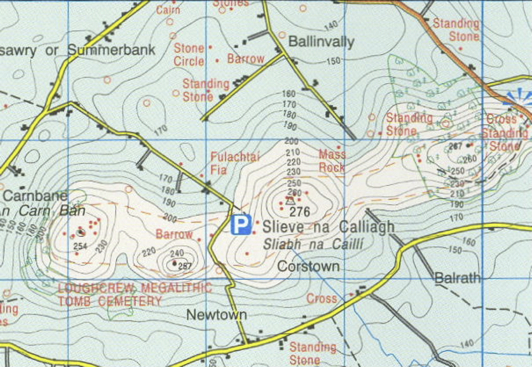 OSI Maps
Discovery Series Sheets 66. 74. 81 and 82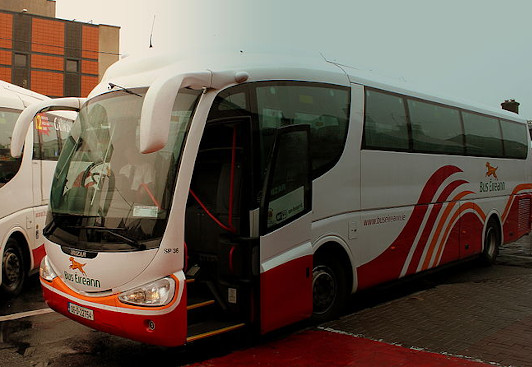 Public Transportation
Bus services available at Cashel, Cahir, Ardfinnan, Lismore, Cappoquin, Ardmore
Train services available at Cahir
Have you done this trail?
Tell us what you think