Trail/Mountain Running
Trail and mountain running is a growing sport in Ireland and involves people running off road on trails and in upland areas throughout Ireland.
Trail running usually happens on developed trails around the country ( forests, parks, developed walking trails). Mountain running is mainly organised by the  Irish Mountain Running Association, which organises mountain running races for its members throughout the country each year.  Further information on IMRA can be got on www.imra.ie
Please note that trail and mountain running in Ireland does require a moderate / high level of fitness and technical competence in terms of map reading, navigation, clothing and footwear.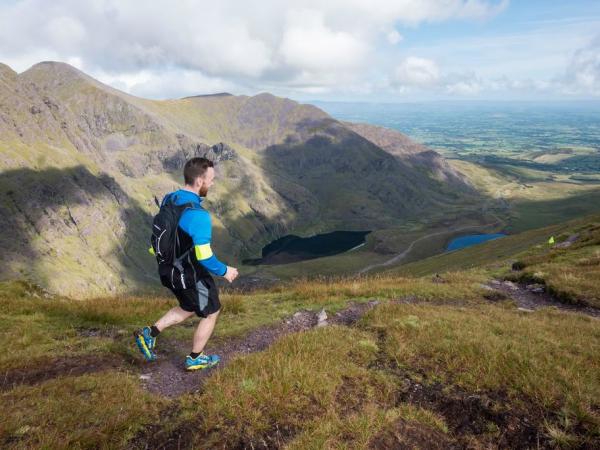 How can I get involved?
Trail / Mountain running offers a nice alternative to running on-road and in urban areas. It also offers the opportunity for people to connect with nature and discover the Irish countryside.
If you're interested in getting involved, go to our beginners FAQ's section on out website - https://www.imra.ie/beginners/
National Governing Body Contact Details