Introduction to Walking Trail Construction Techniques
Course Aim:
To introduce the theory, techniques and practical skills necessary to construct and maintain sustainable and fit for purpose trail surfaces.
Course Topics:
What is trail surface 'damage' and why does it happen?
Types of Trail surface
Soils and trails
Water impacts and management
Trail building principles, materials and techniques
Trail surface monitoring & maintenance planning
Site Safety and Hazard awareness
Courses will be ran over 1 day and combine classroom and practical sessions. Course sizes will be capped at 16 to ensure maximum benefit is received by participants.
Learning Outcomes:
Upon completion of the courses learners will be able to:
Explain the main types and causes of trail surface damage
Describe a range of design considerations and materials which can be used to minimise damaging impacts to trail surfaces
Apply a range of basic techniques to address commonly encountered trail surface maintenances issues as well as to the construction of new trails or sections of trail
Monitor trail surfaces efficiently to identify problems and issues at an early stage and use collected data/information to develop and implement maintenance and repair plans
Identify hazards and risks for a given maintenance/repair operation and implement mitigation and emergency procedures
Target Audience:
The course is suitable for anybody with an interest in trails and the outdoors but will be of particular interest to:
CE Schemes, RSS and Tus supervisors and staff
Local Authority staff
Forestry staff
Trail management committee members
Volunteers and other persons likely to be working on trail maintenance.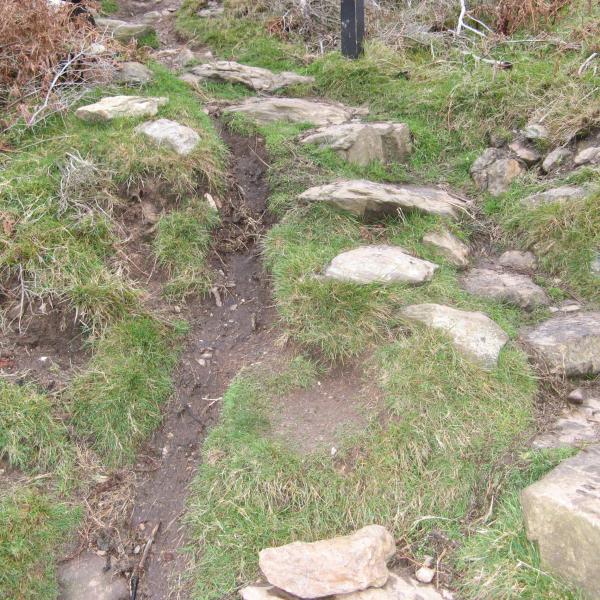 After completing this course, I do feel like I'm in a better position to identify hazards and risk on our trails.
Introduction to Walking Trail Construction Techniques