Triathlon Ireland - Beyond the Finish Line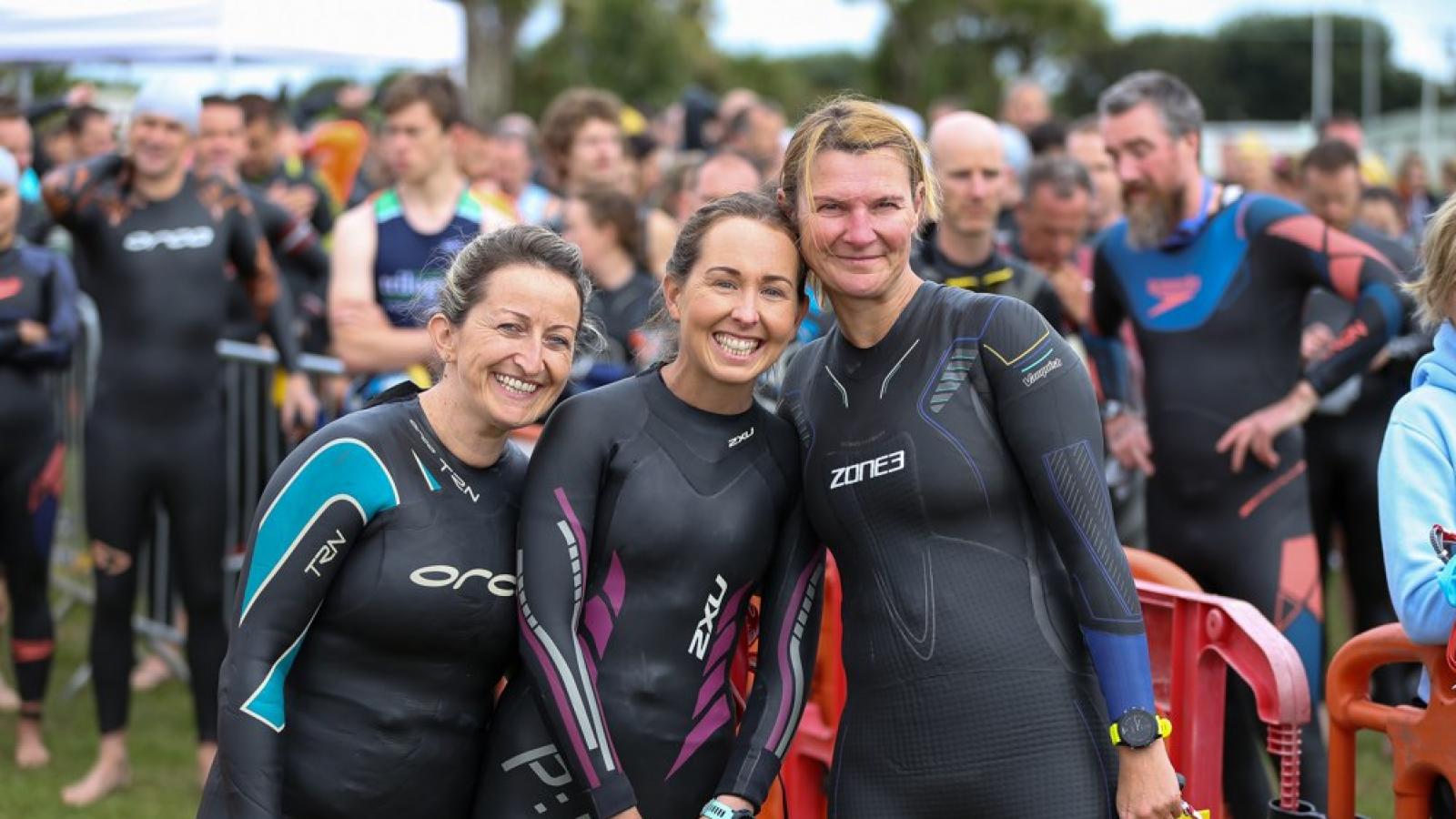 Beyond the Finish Line
2020 marks the final year of Triathlon Ireland's "Equally Inspiring" Women in Sport Strategy 2017-2020, funded by Sport Ireland. While some projects are ongoing from previous years including the "My Triathlon" pieces focusing on members within the triathlon community and the successful Women's Health & Wellbeing Conference, this year sees the introduction of a new campaign "Beyond the Finish Line".  
The Women in Sport Strategy for 2020 centres around participation - highlighting the inspiring women who are part of triathlon and encouraging women to take up the sport for the first time. Triathlon Ireland currently have a 36% female participation rate but are always striving to improve. 
What is "Beyond the Finish Line"?
The Beyond the Finish Line campaign will see a group of female advocates champion the sport in their community for new and experienced triathletes alike. Triathlon Ireland want to tell the story of the advocates at a national level but also empower them to make change within their own communities at a local level.
Towards the end of 2019, Triathlon Ireland began the search for six 'Beyond the Finish Line' advocates. Having received so many applications the number was increased to to eight.  The advocates are central to Triathlon Ireland's pledge to increase the number of women taking part in triathlon by 20% by the end of 2020. 
The advocates will help
promote the sport
 raise the profile and increase the visibility of women in triathlon 
Who does triathlon?
Women of all ages take part in the sport, from all around Ireland - it is never too late to take on the challenge of your first triathlon! Triathlon also gives you the opportunity to represent Ireland as an international age group athlete. Last year Róisín Lynch won both European and World Silver in the 70 - 74 age category!
What differentiates triathlon to other sports? 
Triathlon is an exciting sport that all ages can be a part of. There is a distance to suit everyone and a club to join in almost every part of the country to get you started. Triathletes get to race with their friends in some of the most scenic parts of Ireland against others in the same age group, as well as some of the best athletes in the country! While triathlon is an individual sport, there is a team community in triathlon clubs and triathletes love to train together. Clubs welcome all levels from beginners to podium finishers and many run 'New to Tri' programmes at the start of the season for their new members. It's a personal challenge, once you complete your first race there will be things you will want to do better, times you will want to beat and races you will want to experience!