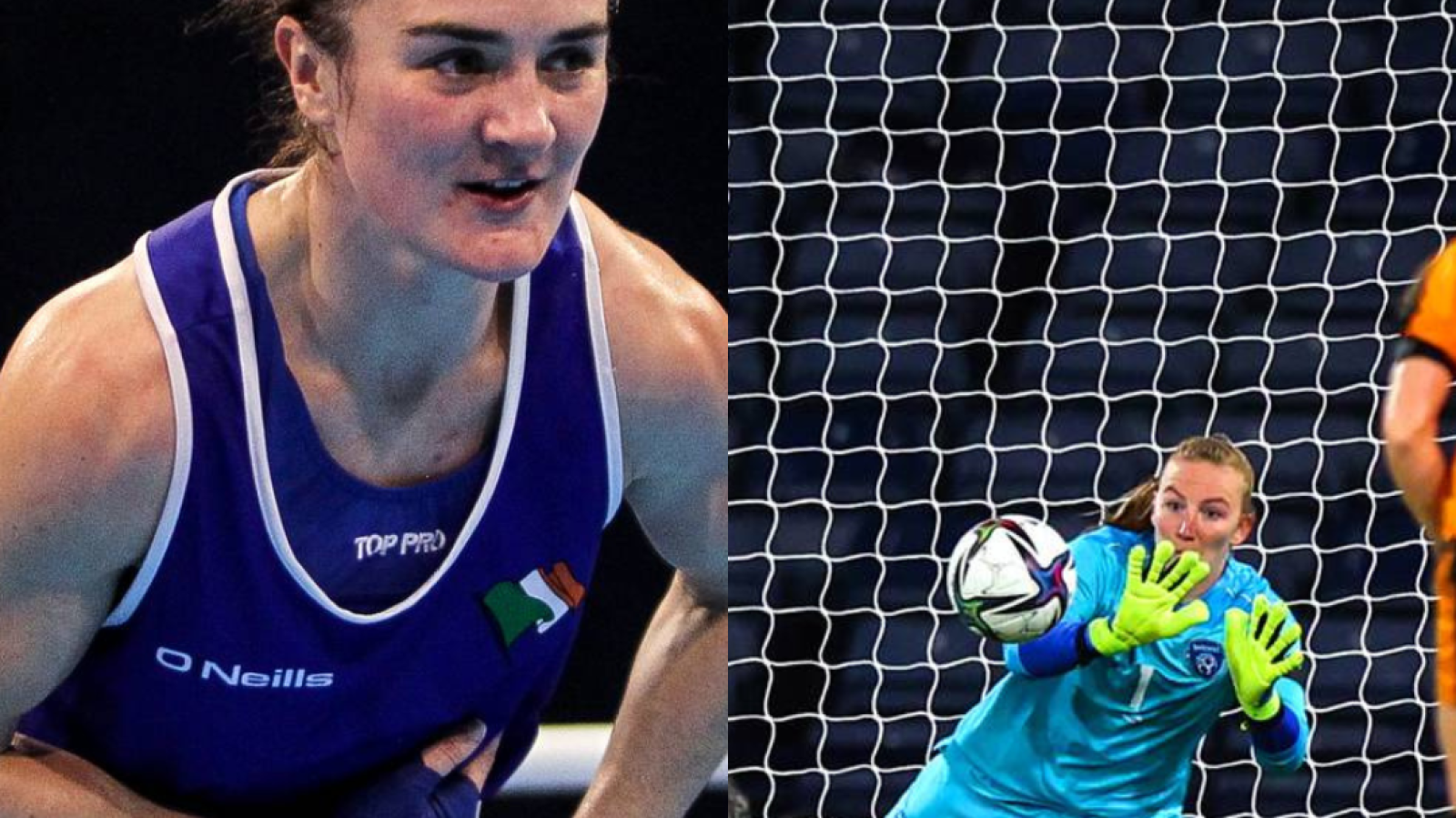 The Irish Times Sport Ireland Sportswoman of the Year
Harrington and Brosnan share Sportswoman of the Month award
The Irish Times/Sport Ireland Sportswoman Award for October: Courtney Brosnan (Soccer) and Kellie Harrington (Boxing).
By beating the Czech Republic's Lenka Bernadova on a unanimous decision in her lightweight final, Harrington completed an illustrious set of medals, matching Katie Taylor's achievement of winning Olympic, World Championship and European Championship gold.
It was no less tricky narrowing our football pick to one player considering the contribution of so many of the Irish squad to their World Cup-qualifying achievement, among them captain Katie McCabe and the ever brilliant midfielder Denise O'Sullivan – not to mention the scorer of that magical goal in Glasgow, Amber Barrett.
But Brosnan's critical save that night from Caroline Weir's penalty capped what was an excellent campaign by the New Jersey-born goalkeeper, all the more impressive because she had to recover from a shaky start to her international career which began in March 2020.
Brosnan kept five clean sheets in the qualifying campaign's nine games, never conceding more than one goal in the other four, her form a major factor in the team's success.
Read more here: Harrington and Brosnan share Sportswoman of the Month award – The Irish Times