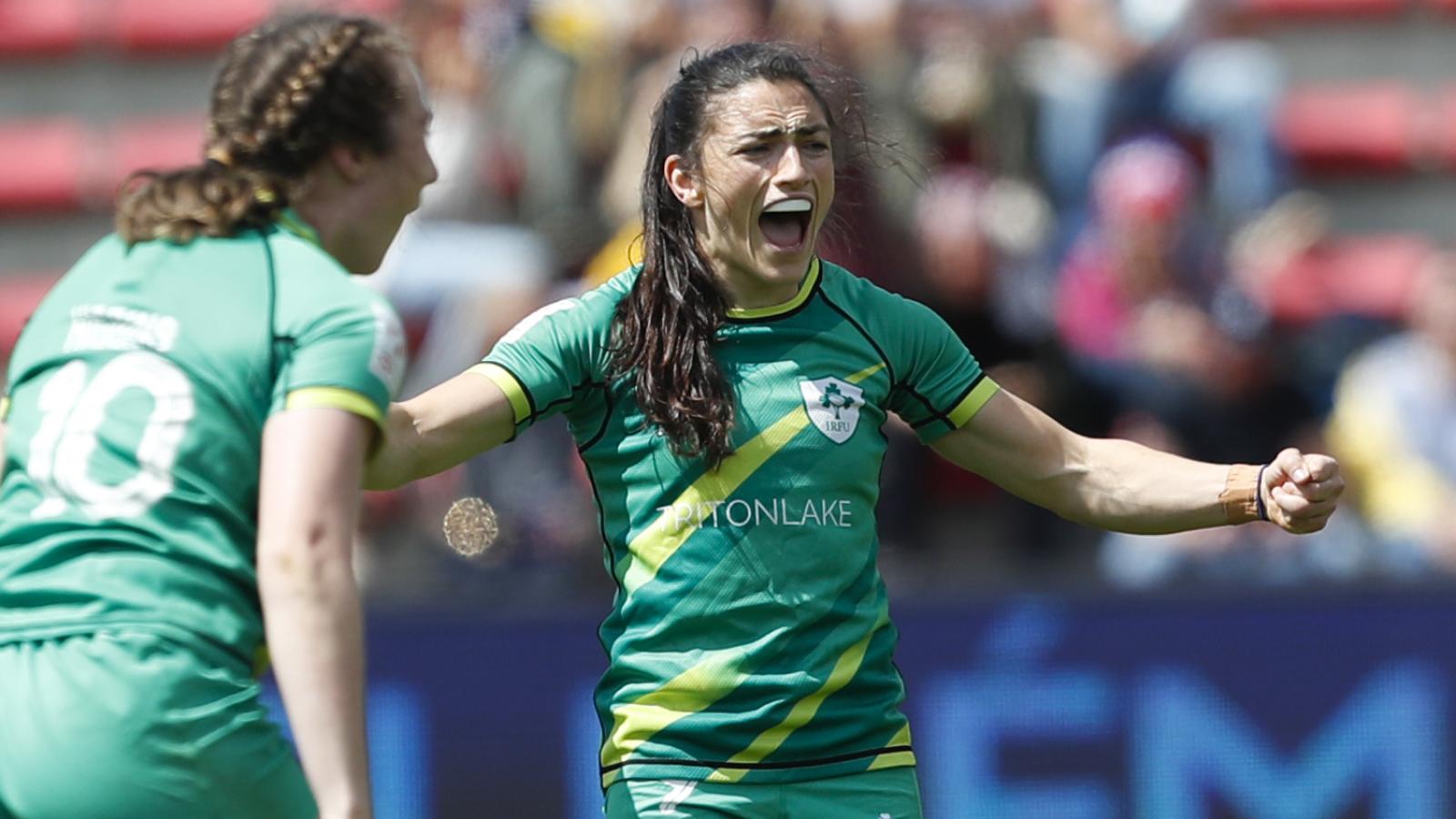 The Irish Times Sport Ireland Sportswoman of the Month May 2023
The winner of The Irish Times Sport Ireland Sportswoman of the Month for May 2023 is Lucy Mulhall, captain of the Irish rugby Sevens team.
The Irish women's team had brilliant wins over France and Fiji in the seventh and final round of the World Rugby Sevens Series in Toulouse last month to secure fifth place in the standings and their place at the Olympics in Paris next year.   
The World Rugby Sevens Series featured 17 nations and Ireland's position as fifth in the overall standings, ensured their place in Paris 2024 along with hosts France, Australia, New Zealand and the United States. The rest of the contenders will battle it out for the seven remaining slots in tournaments over the next 12 months.
While it was ultimately their 10-5 victory over Fiji that sealed qualification, Ireland had started the tournament in style with a 27-7 win over France, Amee-Leigh Murphy-Crowe scoring a hat-trick of tries.
Wicklow woman Mulhall, who captained for Ireland, finished as Ireland's highest points scorer and fourth highest scorer in the tournament overall as she won her 50th cap in Toulouse.
Congratulations to the Ireland Women's rugby Sevens team on their superb achievement and to Lucy Mulhall, our Sportswoman of the Month.
ENDS -
Established in 2004 by The Irish Times, The Irish Times Sport Ireland Sportswoman of the Year Awards recognise the abilities and achievements of women in Irish sports. The awards run over a 12-month period, with the judges selecting a winner each month for her ability to excel at sport. The monthly winner is announced in The Irish Times Women in Sport pages which are published every Thursday.  
  For further information email: sportswomanoftheyear@irishtimes.com  
 #ITSportswoman #WomeInSportIRE