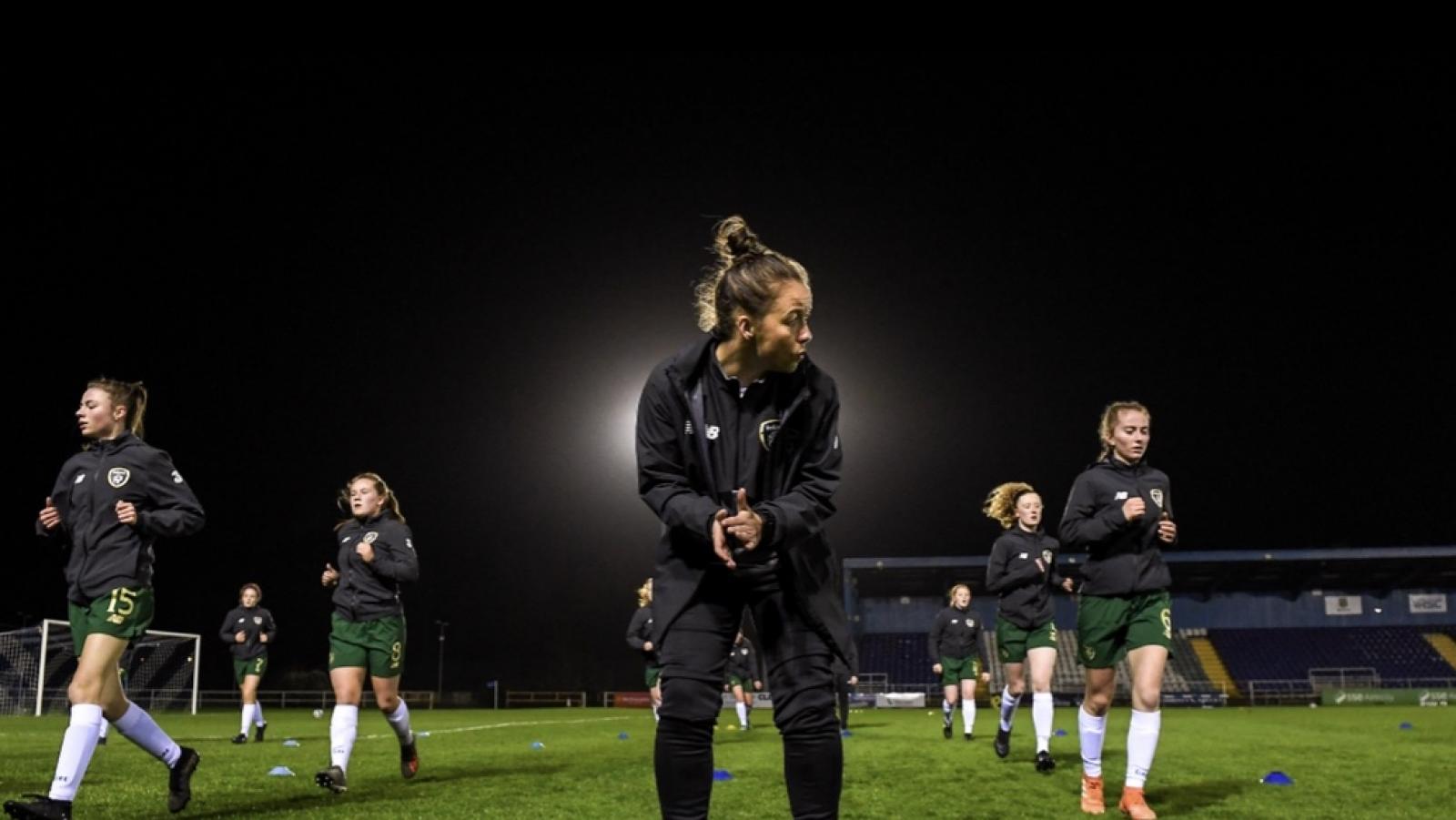 Sport Ireland launches Women in Coaching Toolkit
Sport Ireland today released an interactive toolkit designed to provide practical support to sports bodies, to recruit, develop and retain women in coaching.
The Toolkit is informed by research conducted by Sport Ireland into active and inactive coaches/instructors in Ireland on their coaching experiences. The Sport Ireland Women in Coaching Research Report 2021 identified barriers to progression in coaching which included time constraints; sexism and gender related issues; lack of confidence; lack of National Governing Body & club support and parental factors.
The Women in Coaching Toolkit aims to overcome these barriers to participation and progression for women coaches and to encourage, support and drive organisational change. Thus ensuring female coaches are visible and involved at every level of their sport and an environment exists where all coaches flourish.
Commenting on the release of the Toolkit, Chief Executive of Sport Ireland, John Treacy commented; "Coaching and officiating is a key pillar of the Women in Sport Policy. Significant work has been undertaken to broaden the coaching base to include more women from grassroots to high performance. This toolkit is the culmination of research and will be a practical support to the sector. We know that there are less women coaches in Ireland than men and that the percentage of women coaching versus men declines as the level of sport increases. The information included in this toolkit will support organisations as they look to change this trend. This Toolkit will support key stakeholders at all levels to begin to create an inclusive environment and support women coaches to get involved in and remain in coaching roles".
Sports organisations are encouraged to use this toolkit on a regular basis. The toolkit is intended to be used by key leaders and decision makers within an organisation, as well as High Performance Directors, Heads of Coaching, Coaches Developers and other staff.
Nora Stapleton, Sport Ireland Women in Sport Lead commented; "Sport relies on leaders and decision makers to create a culture and environment in which women feel valued and equal in sport. Sport relies on these leaders and decision makers to drive change in their organisations to get more women into coaching and support the growth and effectiveness of these coaches. Organisations are already doing great work in this space but if we're to truly see a step change in the makeup of coaches at the highest level, then the implementation of the content of this Toolkit is central to that."
It consists of four chapters and should be read in conjunction with the Women in Coaching Research Report. The Toolkit is available as a downloadable PDF and also an interactive online resource. The Online Toolkit allows users to navigate easily to the section which is most relevant to them and their organisation. Ensuring that this is a user friendly and adaptable resource, suitable for every organisation regardless of where they are in their journey.
Each chapter contains a list of suggested actions that will support or contribute to plans the organisation might put in place. These can be saved to a personalised action list and downloaded at a later stage. This personalised action list can be merged into the organisations own plans or used as conversation pieces in planning meetings when discussing women in coaching with the wider stakeholder group.
Director of Sport Ireland Coaching, Michael McGeehin added; "Sport Ireland Coaching is committed to increasing diversity in coaching and to broadening the coaching base to include more women from grassroots to high performance. The benefits of having more women coaching in sport is well documented within the Toolkit and organisations will benefit from the practical actions included throughout the Toolkit".
The PDF version of the Toolkit is available to download here.
The interactive online Toolkit is available on www.sportireland.ie/coachingtoolkit