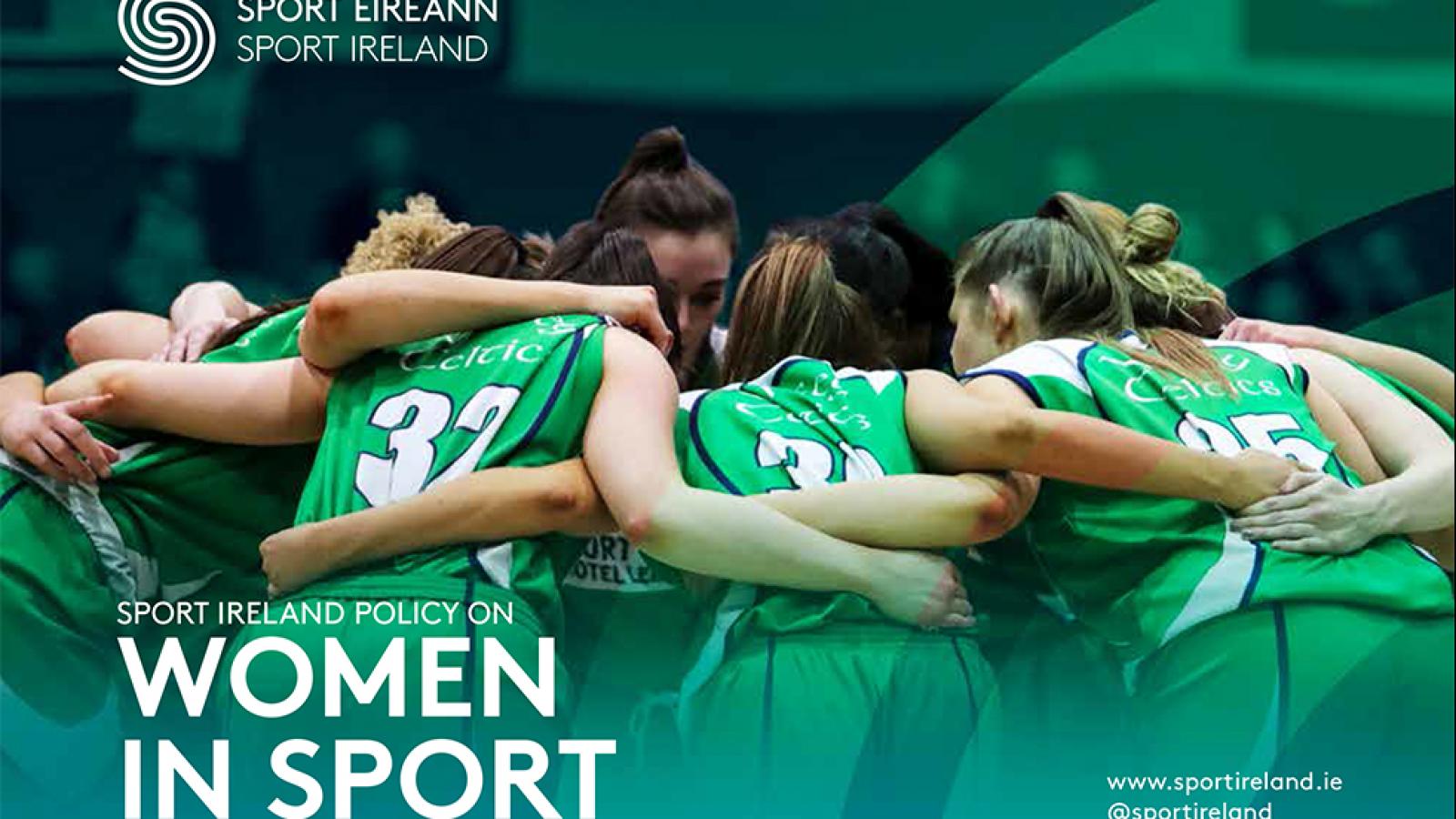 Maternity Policy Announced for carded athletes
Sport Ireland recently undertook an extensive consultation process with stakeholders across the high performance network in order to advance the provision of support to elite athletes.
The research highlighted the need to provide supports throughout key points of an athlete's career, including female athletes who wish to have children and continue to compete in their sport following the birth of their child.
The Maternity Policy outlines the commitment from Sport Ireland to continue funding, through the International Carding Scheme, for 12 months to an athlete who becomes pregnant as well as a comprehensive system of supports available to female athletes. Under the guidance of independent medical experts, the Sport Ireland Institute and National Governing Bodies will play a key role in assisting female athletes through this significant life event supporting their return to performance sport.
Speaking of the announcement, Chief Executive of Sport Ireland, John Treacy commented, "The maternity policy demonstrates our commitment to developing a supportive performance system for all athletes, including female athletes who choose to have a child during their athletic career. The athlete is at the heart of everything we do and this policy puts in place a structure of collaboration and communication between the athlete, the NGB and Sport Ireland and will give our athletes peace of mind and support in their decision to start a family and continue to compete".
Lynne Cantwell, Chair of the Sport Ireland Women in Sport Steering Group welcomes the policy saying, "The development of this policy is a very significant step in the support offered towards female athletes in this country.
Introducing the maternity leave policy sends a strong message that Sport Ireland's vision for women in sport is one where woman have an equal opportunity to achieve their full potential, while enjoying a lifelong involvement in sport.
"In the past, choosing to have a child during your athletic career has been a stressful decision for many athletes, with fears around funding and support being huge factors.  I firmly believe that female athletes should feel supported in their decision to have a child, both throughout their pregnancy and in their return to sport. The decision by Sport Ireland to guarantee funding for 12 months for pregnant athletes is a very progressive stance and one that the Sport Ireland Women in Sport Steering Group and I welcome wholeheartedly.
"It is a positive time to be a female athlete in Ireland and I look forward to seeing our female athletes have peace of mind, knowing that Sport Ireland support them at this important life stage".
Irish sprint canoeist and athlete representative on the Sport Ireland Women in Sport Committee, Jenny Egan, welcomed the announcement, "This is extremely positive for the future of Irish sport with so many female athletes around the world showing that it is possible to have children and continue to produce World Class performances. The guidelines shows that the Sport Ireland High Performance Strategy continues to emphasise an athlete centred support system."
"As one of many athletes whose best performances followed the birth of my daughter, I'm really excited the see the introduction of this policy. It is really positive that female sportspeople will be able to make a life choice that is right for them, safe in the knowledge that they will be supported by their NGB and Sport Ireland". 
Sport Ireland Maternity Policy