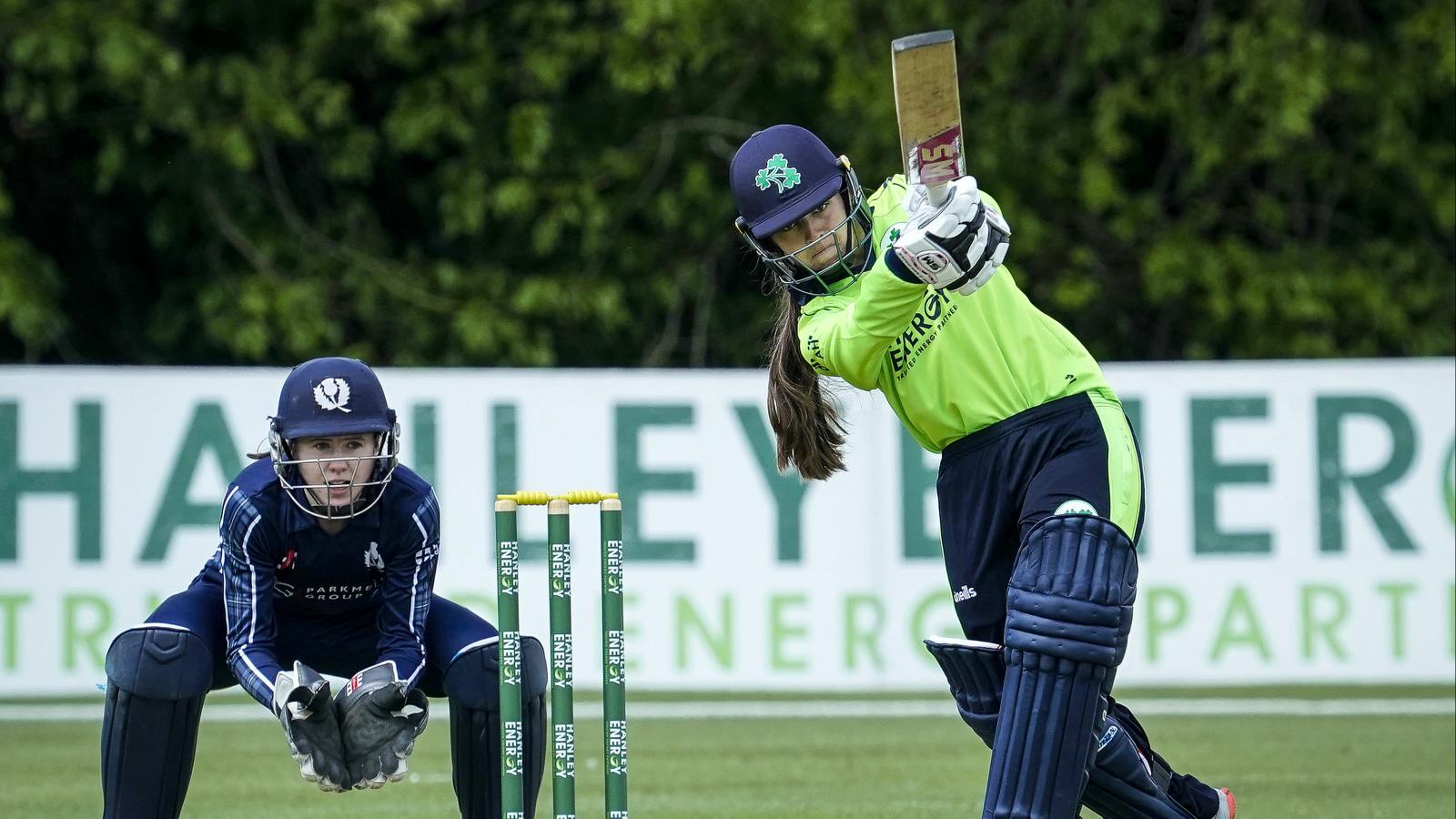 Irish Times Sport Ireland Sportswoman of the Month - October
The Irish Times Sport Ireland Sportswoman of the Month Award for October 2021 is awarded to Cricketer Amy Hunter for her performance in the one-day international series against Zimbabwe in Harare.
Irish sportswomen combined to make the deliberations for the October monthly winner as difficult as they have done all year.
In the end, though, it proved too hard to resist the historic achievement of Amy Hunter in becoming the youngest ever player, male or female, to score a one-day international century. And on of all days, she did it on her 16th birthday, hitting an unbeaten 121 for Ireland against Zimbabwe off just 127 balls.
The Methodist College student made her Irish debut back in May, against Scotland in Belfast.
 
In the final game of the series the runs flowed with eight boundaries helping Hunter on her way to the highest score ever by an Irish woman in a one day match. She reached her century in style, hitting another boundary through the leg side, although she conceded after that she wasn't quite sure how to mark the milestone. "It was a bit surreal," she said. "I didn't know whether to take the helmet off, or leave it on."
Her knock helped Ireland to complete a 3-1 series win, a morale booster ahead of Ireland's return to Zimbabwe later this month for the World Cup qualifiers. 
 Hunter, a wicketkeeper who is also a more than useful hockey player, has ambitions to play cricket professionally.
Congratulations to Amy Hunter who is now set to compete with all the monthly winners for The Irish Times Sport Ireland Sportswoman of the Year Award, to be announced on Friday, December 17th.