Horse Sport Ireland - Coach Profiles
Name: Sally Corscadden
Sport: Eventing
Qualification: 

Coaching Ireland Level 3 and Tutor, Horse Sport Ireland Eventing High Performance Manager
Sally Corscadden has been the High Performance Manager for the Horse Sport Ireland Senior Eventing Team since 2017 having previously coached and managed the U21 Young Rider Team for 7 years. 
Sally has had many coaching highlights including winning the Team Gold at the Young Rider Euro Championships in Portugal 2014 and as a Manager a highlight has been winning Team Silver at the World Equestrian Games in USA in 2018.
Sally has won medals at European Championships at every level from U16 ponies, U18 Juniors, U21 Young Riders and Seniors as a Manager, Coach and Athlete, as well as leading the Senior Eventing team to their first team medal at a World Championship in 40 years. She is also proud of having the opportunity to meet and work with great people and of building a world class management team around the athletes.
Name: Heather Coyle
Sport: Show Jumping
Qualification: 

Level 3 Senior Show Jumping Certificate & Horse Sport Ireland & Coaching Ireland Certified Coach Developer.
As show jumping Coach for the Irish High Performance Pony Eventing Squad, Heather has coached many young riders to European Championship Level in both pure Show Jumping & Eventing Show Jumping. 
Of her many achievements Heather is proud to have mentored Eilish Byrne for two years leading up to & for her London Para-Olympic Individual Bronze Medal and enjoyed side-stepping into Athlete support roles too. She has also won a team silver medal at the Junior European Championships.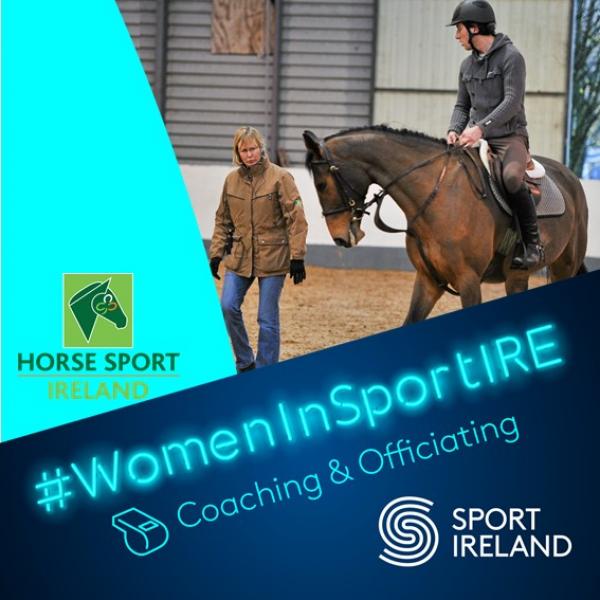 Name: Heike HOlstein
Sport: Dressage
Qualification: 

level 3 coach and tutor and Dressage Coach for the Irish Young Rider Eventing Squad
In her own riding career, Heike was 13 time Irish National Champion and represented Ireland at three Olympic Games. She has been instrumental in helping Ireland qualify our first ever team for the Tokyo Olympics at the European Championships in 2019 and is hugely proud of coaching Helen Kearney when she won three medals at the Paralympics in London 2012. Another proud moment in Heike's career included the Young Rider Eventing Team winning Gold at the European Championships in 2014.