Sport Ireland Campus Masterplan Vision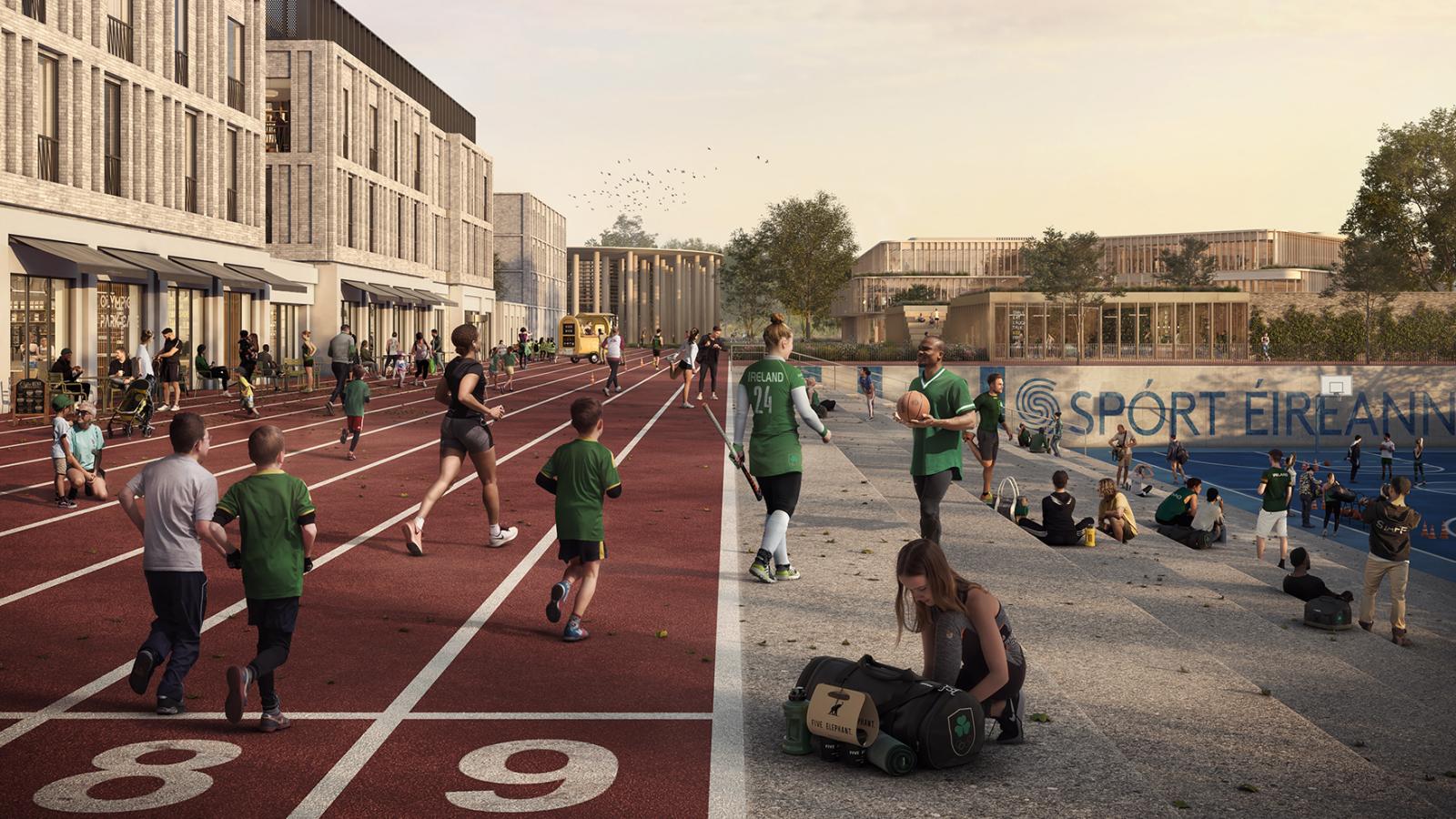 .
Taoiseach Micheál Martin unveiled the Sport Ireland Campus Masterplan Vision, the ambitious blueprint which proposes a vision and framework for the growth of the Sport Ireland Campus and the long-term development of associated sporting facilities over the next 15–20 years. 
The masterplan captures the aspirations of Sport Ireland and identifies a proposed guide for the delivery of this vision. 
The Sport Ireland Campus is already home to world class sporting and support facilities and more will be added in the coming years. 
In addition to the larger facilities detailed within the masterplan there will be a strong emphasis on the delivery of multiple small and medium-sized projects on an annual basis that support our National Governing Bodies (NGBs) and strengthen our core value of community participation. There will also be particular focus on improving public transport links to the Campus and a strong commitment to sustainability. 
The Sport Ireland Campus masterplan will be realised through a capital development programme over the next 15–20 years. It is envisaged that individual building and infrastructure projects will be delivered in a series of phases over the life cycle of the masterplan. The detailed phasing and programming of the delivery will be determined by the needs of the athletes and the growth of sport in Ireland. The first high-level project for delivery under the new masterplan is likely to be the National Velodrome and Badminton Centre.  A planning application for the project was lodged with Fingal County Council by Sport Ireland in August and a decision is expected in the coming weeks. 
The Taoiseach was at today's launch on the Sport Ireland Campus along with Tánaiste and Minister for Enterprise, Trade and Employment, Leo Varadkar; Minister for Tourism, Culture, Arts, Gaeltacht, Sport and Media Catherine Martin; Minister of State for Sport and the Gaeltacht Jack Chambers, Chairperson Sport Ireland Board Kieran Mulvey, Sport Ireland CEO Una May and Chair of the Sport Ireland Campus Development Committee Pat O'Connor. 
Sport Ireland Chairman Kieran Mulvey made the following speech at the launch of the Sport Ireland Campus Masterplan Vision Framework launch.
Sport Ireland Chairman Kieran Mulvey Speech