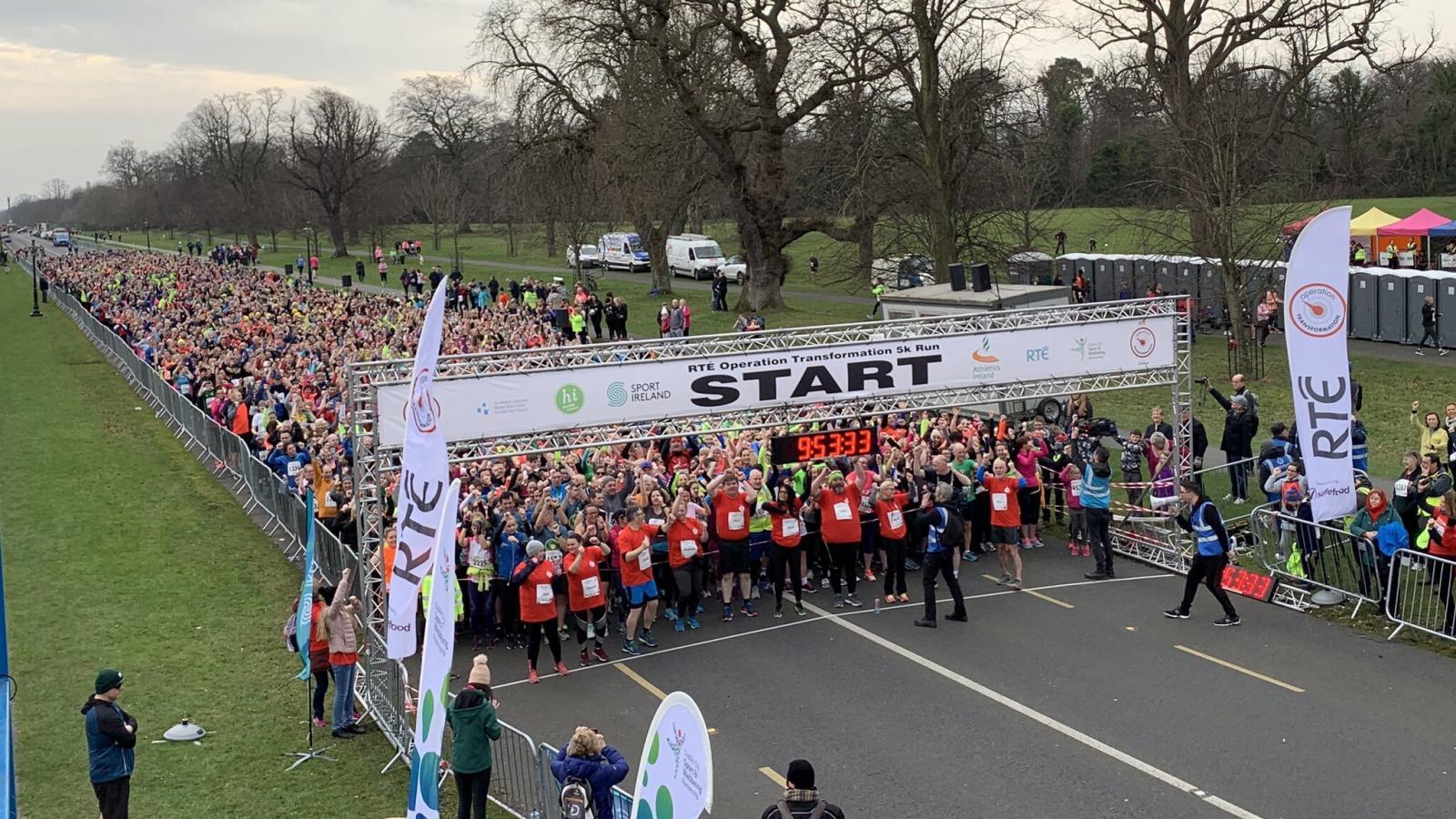 Operation Transformation
The health and fitness show that aims to get the nation moving
Operation Transformation 2022
Operation Transformation is returning to our screens for 2022. Tune in to RTE One in January to follow the leader's progress. 
The RTE health and fitness show has captured the interest of the nation in recent years and Sport Ireland are delighted to work closely with it. 
Operation Transformation aims to inspire the nation to focus on their health and fitness and set themselves some goals for a very different kind of new year. Alongside the popular TV show, Operation Transformation in conjunction with Sport Ireland Local Sports Partnerships will be giving the nation the tools they need to get moving and feel great.
This past year, many of us turned to fitness and physical activity as an outlet for stress, fresh air and wellness. Unprecedented numbers of people turned to walking and regular outdoor exercise. So whether you've been itching to make a change to your lifestyle, got hooked on walking this year or just need a new project to take on, Operation Transformation will bring all the motivation you need to meet those goals.
We all have a responsibility to ensure that all activities are inline with current public health guidelines. 
OT 5K - February 19th 2021
This year the Operation Transformation 5K, in association with Athletics Ireland, will be held on Saturday the 19th February in the Phoenix Park. 
Stay tuned for the registration details here in the coming months. 
You MUST register to take part in this event, and please ensure you adhere to the most recent Government guidelines at all times while taking part in this virtual event.  
National Minimum Fitness Test
Operation Transformation, in collaboration with DCU School of Health and Human Performance, have developed the Minimum Fitness Tests to demonstrate the minimum fitness standard for your age group. These tests are designed to show you where you sit within the minimum standards of physical fitness and give you a target to aim for within your age bracket and gender.
With five simple tests, you can test your current fitness levels and compare your results to the minimum standards. Note down your result and lead an active lifestyle for the coming weeks, join a home workout programme with your Local Sports Partnership or set yourself a daily walking challenge. Retest yourself and see the improvement in your fitness levels. 
Don't worry if you cannot meet the fitness standards set out in this booklet on your first attempt, your Local Sport Partnership can help you achieve your goals and increase your fitness levels.
Download the Minimum Fitness Tests Booklet and Tracker