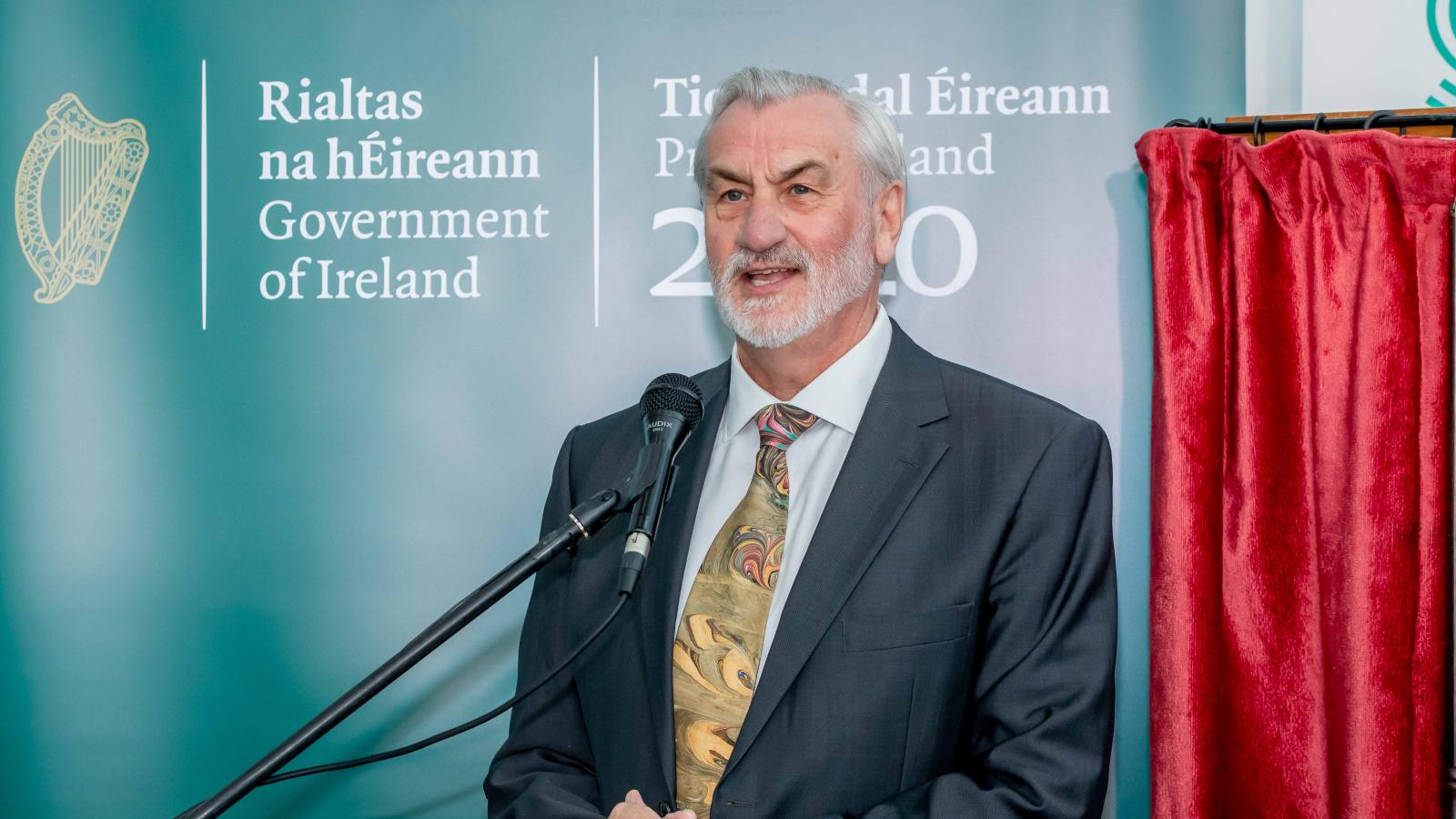 Sport Ireland Welcomes Budget 2022 Allocation
Sport Ireland has welcomed the increase in funding for sport and physical activity in Budget 2022.
It has been announced that Sport Ireland is to receive an increase of €3.3 million, bringing the overall budget for 2022 to €117.8 million.
Included in the budget for 2022 is a ring-fenced amount of €9.6 million in capital funding and an allocation of €12 million through the Dormant Account Fund.
Commenting on the budget announcement, Chairman of Sport Ireland Kieran Mulvey said: "The Government has responded positively to the case made by Sport Ireland and the wider sport sector for increased investment to deliver on the actions of the National Sports Policy 2018-2027. The funding announced today, in addition to the comprehensive Covid-19 related funding packages announced over the last year, will ensure that National Governing Bodies and Local Sports Partnerships are in a good position to tackle any challenges that lay ahead. Through a significant capital commitment, the Sport Ireland Campus will continue to develop and grow, providing more and more opportunities for our athletes and the community alike. We thank Minister Martin and Minister Chambers and their colleagues in Government, for their ongoing support for sport and physical activity."
The funding announced by the Ministers is in addition to the €65 million in Covid-19 related funding committed to the sport sector earlier this month.
Chief Executive of Sport Ireland John Treacy added: "While Covid-19 has dominated the landscape in recent times, now is the time for everyone to get back to sport and physical activity in a safe manner. Funding for National Governing Bodies and Local Sports Partnerships ensures that they are well placed with programmes and structures in place to support this return and ensure that the respective sports continue to grow and develop. This funding will also have a direct impact on the preparation of our teams and athletes as we head into a truncated Olympic and Paralympic cycle. Sport Ireland has ambitious plans in place to develop the high performance system; this funding is vital if those ambitions are to be realised.
"Through the Dormant Accounts Fund, the sport sector has delivered a strong return on investment through providing opportunities for broader society to engage in meaningful sport and physical activity. Sport Ireland is delighted to have an additional €2 million to commit towards such measures in 2022. We thank Ministers Martin and Chambers and their department officials for their work in securing these much needed funds for sport in Ireland."