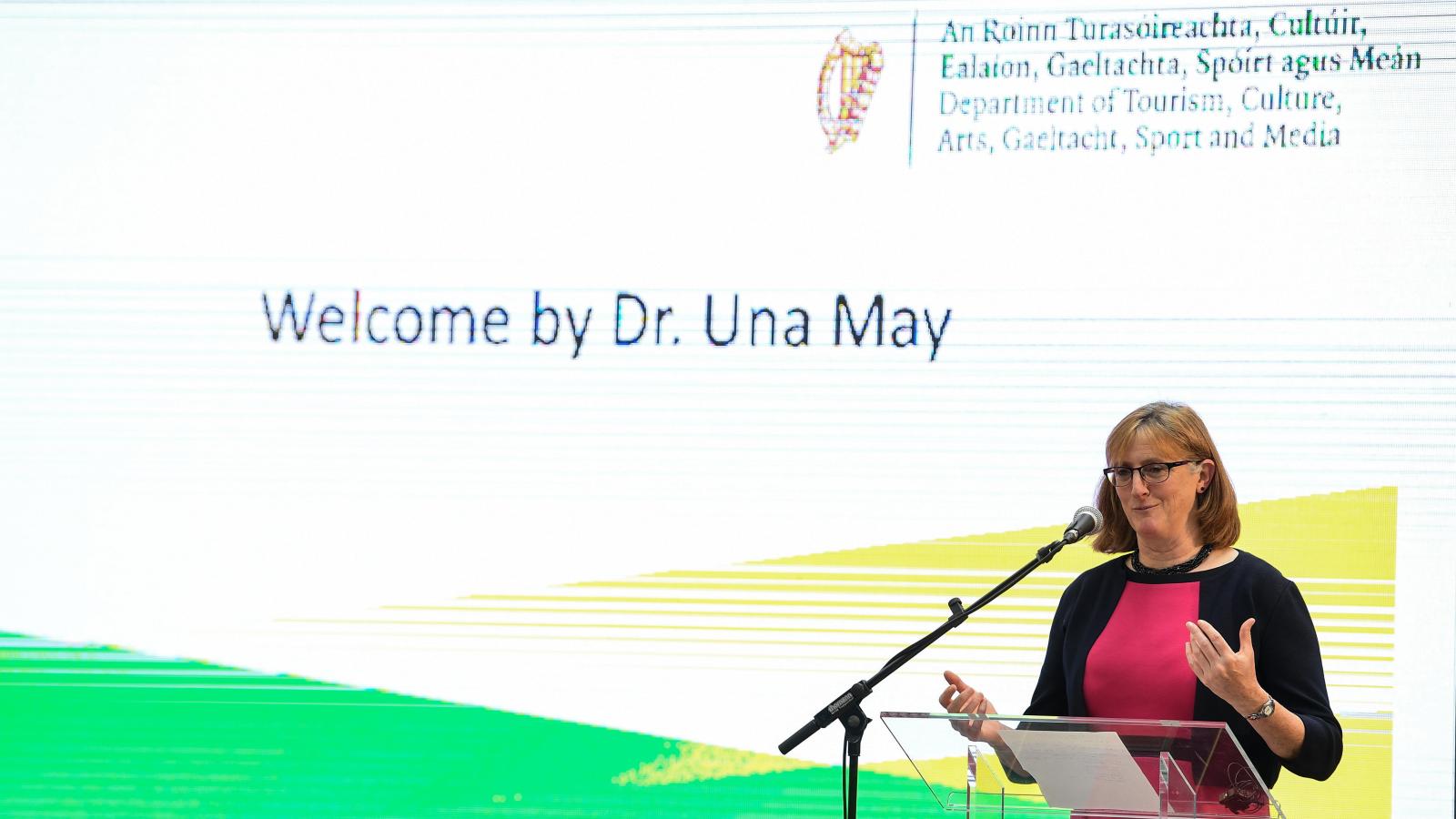 Sport Ireland Statement on Budget 2023
The increase in funding for the sport sector and support for rising energy costs announced by Ministers Martin and Chambers following Budget 2023 are welcomed by Sport Ireland and the wider sport sector.
The funding announced will ensure continued support for National Governing Bodies and Local Sports Partnerships, as well as the implementation of Sport Ireland's High Performance Strategy supporting the continued success of Irish athletes as they progress towards Paris 2024.
Commenting on Budget 2023, Sport Ireland Chairman Kieran Mulvey said: "The additional supports allocated to support the high-performance system and the identification of coaching as a key area of investment will be hugely beneficial to athletes, coaches and high-performance programmes. The core funding available will assist National Governing Bodies and Local Sports Partnerships contribute towards objectives outlined in the Government's National Sports Policy.
"Sport Ireland hopes to be in a position to unveil its Master Plan for the Sport Ireland Campus in the very near future, and we look forward to continuing the further development of what is already an iconic venue. We thank Minister Martin and Minister Chambers and their colleagues in Government, for their ongoing support for sport and physical activity."
It has also been announced that €35 million will be made available to support the sport sector and organisations this year to meet the rising cost of energy. This is in addition to Covid-19 related supports for the wider sector put in place by Sport Ireland in 2022.
Sport Ireland Chief Executive Dr Una May added: "Cost of living has been identified as a critical challenge for the wider sport sector, with rising energy costs in particular proving very difficult for the National Governing Bodies and their clubs to manage. This fund will provide much needed stability to the sport system during these challenging times. Sport Ireland is working on a framework for the allocation of this funding and will communicate this through the National Governing Bodies in due course.
The Ministers have also highlighted their support for sports measures via the Dormant Accounts Funding to target hard-to-reach communities including people with disabilities to promote and sustain participation in sport and physical activity.
Dr May continued: "Over many years the Dormant Accounts Fund has proved incredibly successful, with a range of meaningful interventions and programmes having a demonstrable impact on the activity levels of hard-to-reach groups. We look forward to working with our funded bodies to roll-out new and innovative programmes that contribute towards National Sport Action Plan actions."