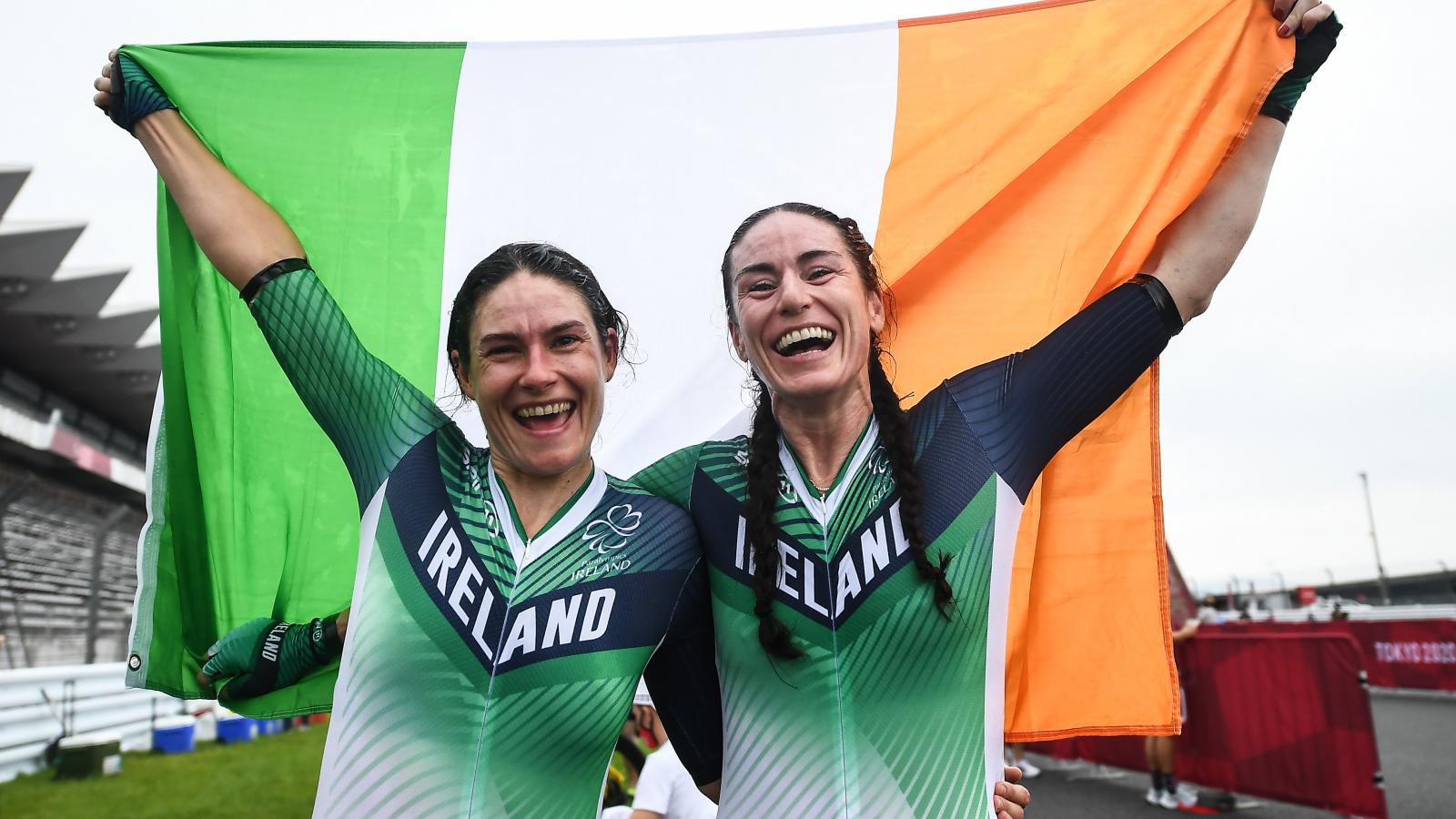 Sport Ireland congratulates Katie-George Dunlevy & Eve McCrystal on their Gold Medal
Sport Ireland has today congratulated Ireland's newest Paralympic Gold medallists Katie-George Dunleavy and Eve McCrystal. Following their silver medal success in the Velodrome, Katie-George and Eve took to the Fuji Speedway for the Women's B Time Trial and raced a technical course to secure the Gold in a time of 47:32:07.  
 Chairman of Sport Ireland Kieran Mulvey said: "Today was an incredible day for Team Ireland para-cyclists. Katie-George and Eve once again showed their strength as they raced through the technical course. They work phenomenally well as a pair and thoroughly deserve the accolade of Paralympic Champions". 
 Sport Ireland Chief Executive John Treacy added: "Just three days ago we congratulated Katie-George and Eve on their silver medal in the 3000m Individual Pursuit. I am delighted to be congratulating them once again today. They have shown determination and dedication to each other and their sport for many years and are an inspiration to a whole generation of cyclists and para-cyclists. As always, congratulations to the extended team behind Katie-George & Eve, those in Paralympics Ireland, Cycling Ireland, their coaches and families who have helped them reach this podium".