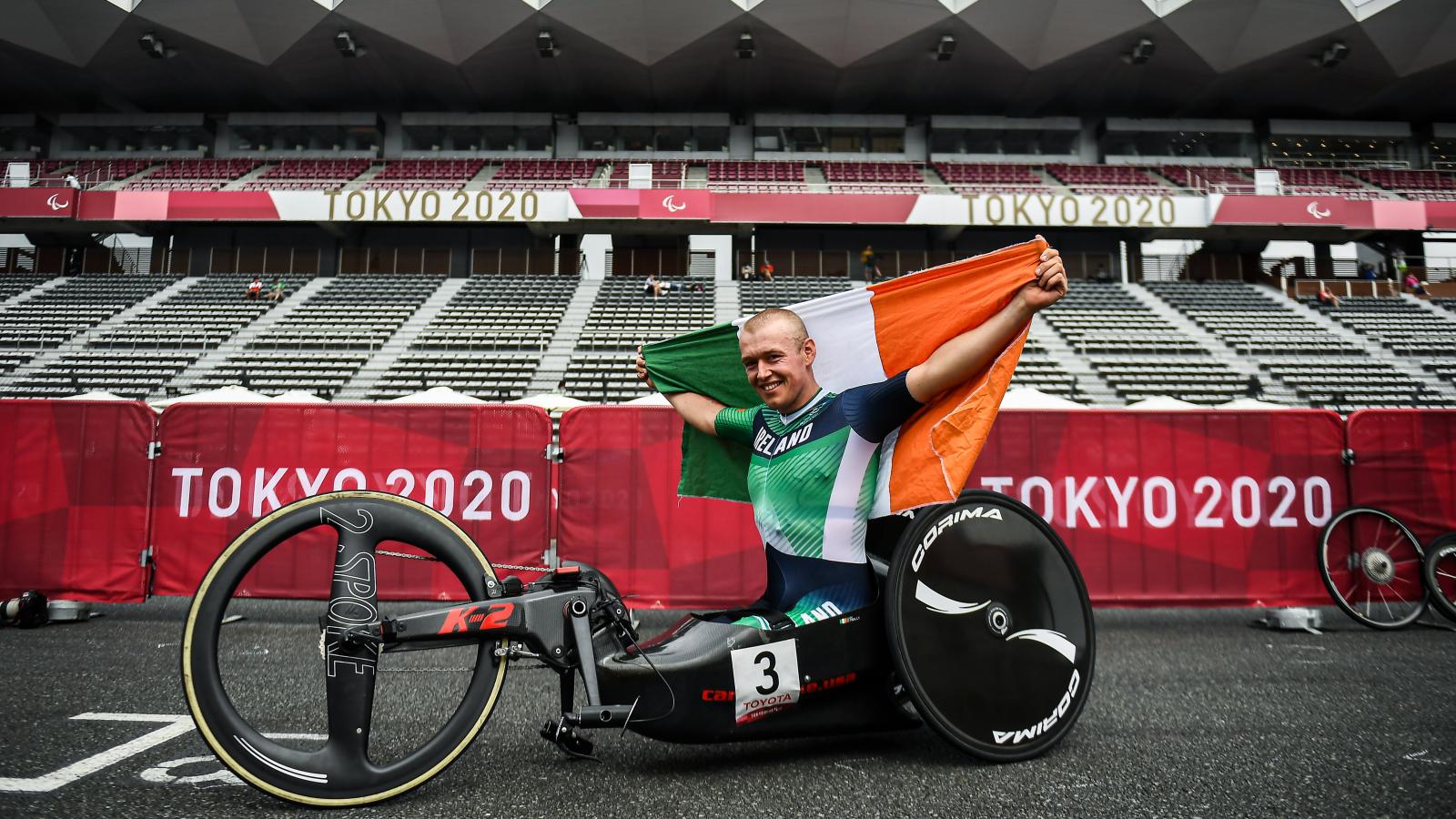 Sport Ireland congratulates Gary O'Reilly on his Bronze Medal
Sport Ireland has today congratulated Ireland's newest Paralympic medallist, Gary O'Reilly who took Bronze in the men's H5 time trial at the Fuji International Speedway. Gary fought hard to secure his third place finish in a time of 39:36:46.
 Chairman of Sport Ireland Kieran Mulvey said: "Gary battled with difficult weather conditions this morning but he raced a very strategic and determined race to finish in third at his first Paralympics Games. To take up a new sport and go all the way to a Paralympic podium in just a few years is testament to Gary's strength and hard work. I send my  sincere congratulations to Gary, his team and his family.
Sport Ireland Chief Executive John Treacy added: "On behalf of Sport Ireland I would like to send my congratulations to Gary on his Bronze medal.  A lot of hard work and winter miles go in to a performance like this and I congratulate Gary and all his team for the success today".