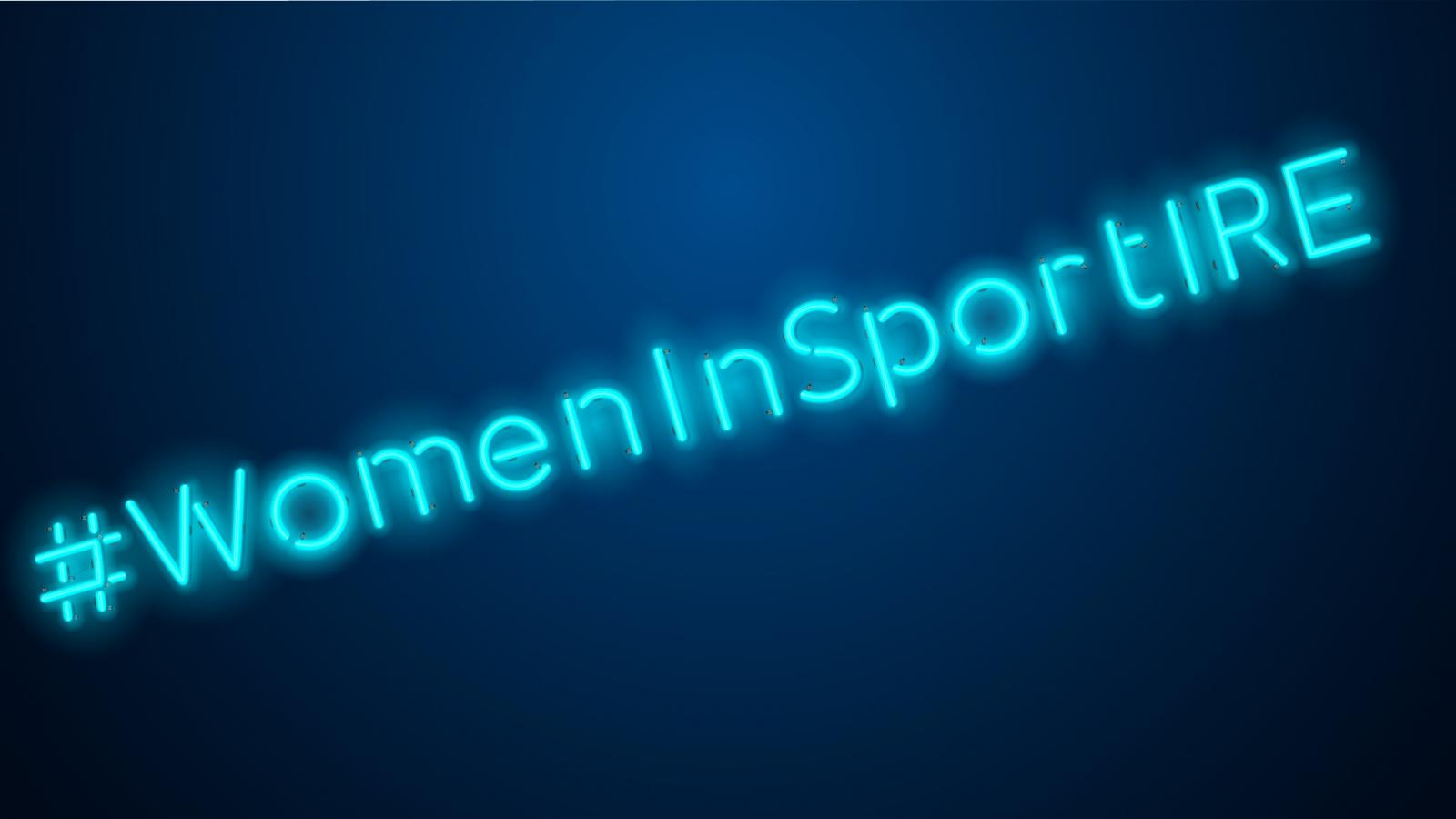 Coaching Profile: Camoige Association
Name:  Ann Marie Gibbons 
Sport: Camogie
Qualification:  Level 1 and 2 Camogie Coach and Camogie Coach Developer
For those starting off coaching I would recommend helping an experienced coach. Learn from them, ask loads of questions. Attend courses and meet other coaches. Plan your sessions and make sure that the players enjoy the sessions and be flexible on training sessions as no training sessions will ever be perfect
Annie currently coaches camogie and ladies football at all levels from U6 to provincial level. For camogie, Annie is a tutor for the MNA programme before Covid 19 halted face to face tuition.  Her passion and enthusiasm to help players achieve their goals, be it from completing a new skill to achieving All Ireland medals, is the same. Her goal is to inspire not just the team but the players individually, along with other people she works with and to learn along the way to improve as a coach. 
Winning for Annie is not the final outcome but to inspire young players to keep playing, to stay involved, to volunteer. She has worked with many young people in the past and she is confident that she has influenced their lives in a good way by how she treated them and respected them. 
Overall Annie's ethos can be summed up by saying that encouragement is vital. Especially encouragement in girls sport. It is vital for self-confidence and life building. The girl who grows in sport grows in life too. The girl who can play and train in a team today will be a better leader tomorrow. Annie, in her role as a female coach, is conscious that she must be a role model for players and to be that leader to inspire them to achieve their goals.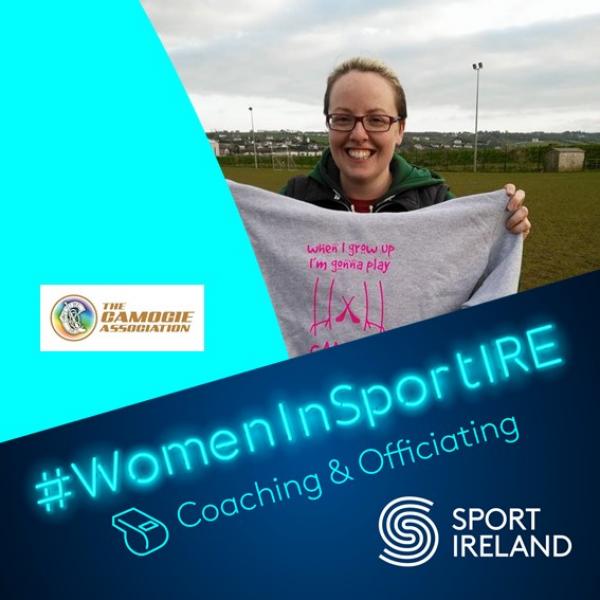 Name:  Suzanne Forde
Sport: Camogie
Qualification: Qualified to National Official Level 
Currently refereeing at Dublin club as well as Leinster and national intercounty level,  Suzanne balances her time as a referee with a demanding career being a member of An Garda Siochana. Suzanne played Camogie with Saint Marks since she was 7 but after breaking her collarbone three times the last one ending with surgery she had to give up playing the game I loved. 
A friend suggested she take up refereeing to stay in touch with game. She took part in Dublin camogie refereeing classes and grabbed her whistle to head back out onto the pitches. One thing that she couldn't help notice is that for a female sport it is overwhelmingly officiated by men. Females refs are definitely the exception rather than the rule. Suzanne believes that by seeing more women out there refereeing the game it will encourage younger girls to take an interest and give it a go.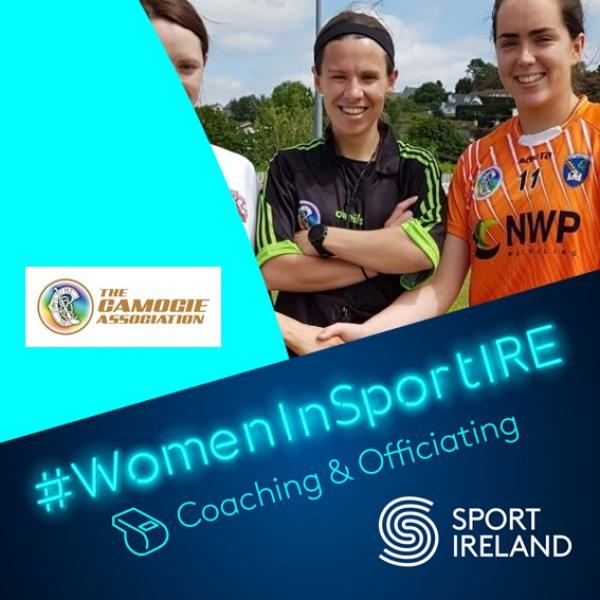 Name: Laura Heffernan
Sport: Camogie
Qualification: Level 1 and coach and  Camogie Association Coach Developer
Laura began her playing career with local club St.Munnas, Westmeath where she continued as both a player and an administrator before being  recognised for her talents off the field by being nominated as the Westmeath County Development Officer. This role allowed Laura to broaden her experience of Coaching through the organisation of Coach Education as well as being involved with coaching several underage squads. 
Although Laura's teams claimed many successes on the field, it was her coaching style with the players that was more important to her. Allowing young players to have a safe space to enjoy themselves, learn lifelong skills and make lasting friends. 
These attributes became all too clear to Laura as, at 23, she suffered a life altering back injury which forced her to retire from her playing career. Since this event, Laura has dedicated her free hours to the development of players through being consistently engaged with coaching underage squads. 
Laura is dedication to Camogie and her continuing willingness to learn which is seen in her involvement with the Camogie Association MNA Programme. 
Laura is whole heartedly involved as a club coach, a county coach, a club secretary, a county development officer, a primary school teacher working with the school Cumann na mBunscol team and now a coach developer for the Camogie Association too – watching new children and new coaches get involved every year. 
"Clubs and county teams are always looking for extra help and for people to get involved. I really believe that young girls need female role models and need female coaches, sign up to a camogie foundation course, there's always participants on every course who have little or no camogie knowledge or background so don't let that put you off, go for it!"