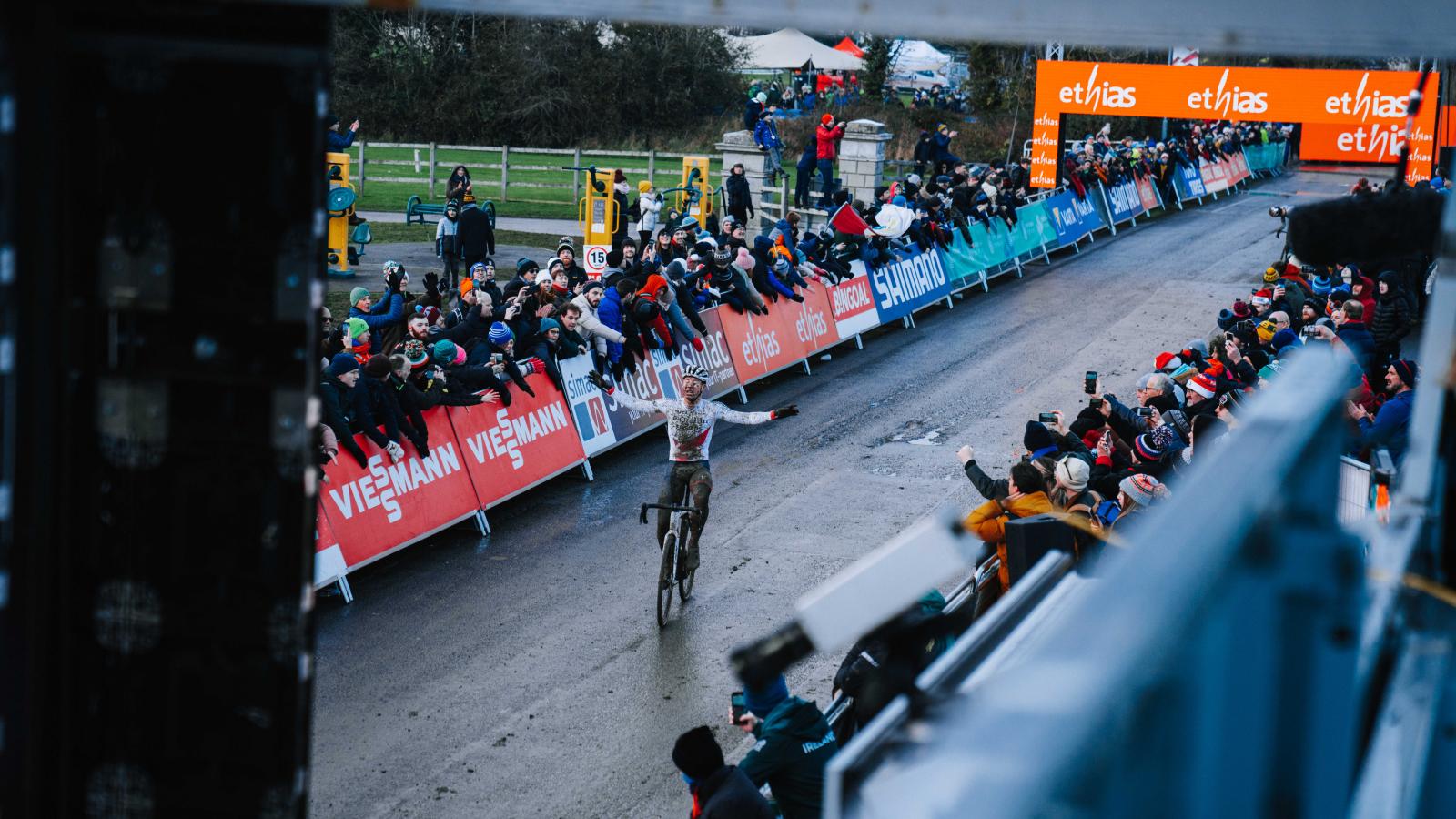 UCI Cyclo Cross World Cup Dublin
Sport Ireland and Cycling Ireland welcome the inclusion of a Dublin round in the UCI Cyclo-cross World Cup calendar next season.
In December 2022, 8,000 fans descended on the Sport Ireland Campus to witness the first-ever Cyclo-Cross World Cup event to be hosted in Ireland.
Now, some of the best riders in the world will once again race at the Sport Ireland Campus on 26th November 2023.
Building on the success of last year, this event will now include official World Cup races in both junior and U23 categories, alongside the elite men and women.
Cyclocross (also known as CX) is one of the most fast paced and accessible disciplines in all of cycling. The discipline – likened to cross-country running on wheels - combines many of the skills used in standard road and mountain biking with an added emphasis being placed on bike handling skills as the riders navigate the sometimes bumpy and muddy terrain and physical fitness.
The Sport Ireland Campus is a sporting facility of over 500 acres and is home to many of Ireland's leading sport high performance programmes and events.
The return and expansion of this prestigious international event provides a fantastic opportunity to create a legacy, and Sport Ireland look forward to once again working with Cycling Ireland, the UCI and Flanders Classics.
Race programme
Men U19 - 09:00
Women U19 - 10:00
Men U23 - 11:30
Women Elite - 13:10
Men Elite - 14:40
Tickets: 17,50 euros before the raceday, 20 euros on the raceday. Children born after 2011 need a free ticket.
https://www.ucicyclocrossworldcup.com/en/calendar/2023-2024/dublin-1
Preview: Saturday's underage races and training is free to attend.
Relive the 2022 edition below:
WOMEN ELITE
Fem van Empel's dominance continues. With a sixth victory in the UCI Cyclo-cross World Cup this season, she is more firmly in the lead in the standings. Van Empel was able to hold off Pieterse after an ultimate acceleration in the final metres in the field. Betsema finished in third place. https://youtu.be/xUQ5yEayfbE
MEN ELITE
Wout van Aert has secured his first win of the season. The Belgian champion had to chase twice after bad luck, but decided the race with one acceleration on the penultimate lap. He makes it ahead of Sweeck and Pidcock. https://youtu.be/HpYNudMtOfM