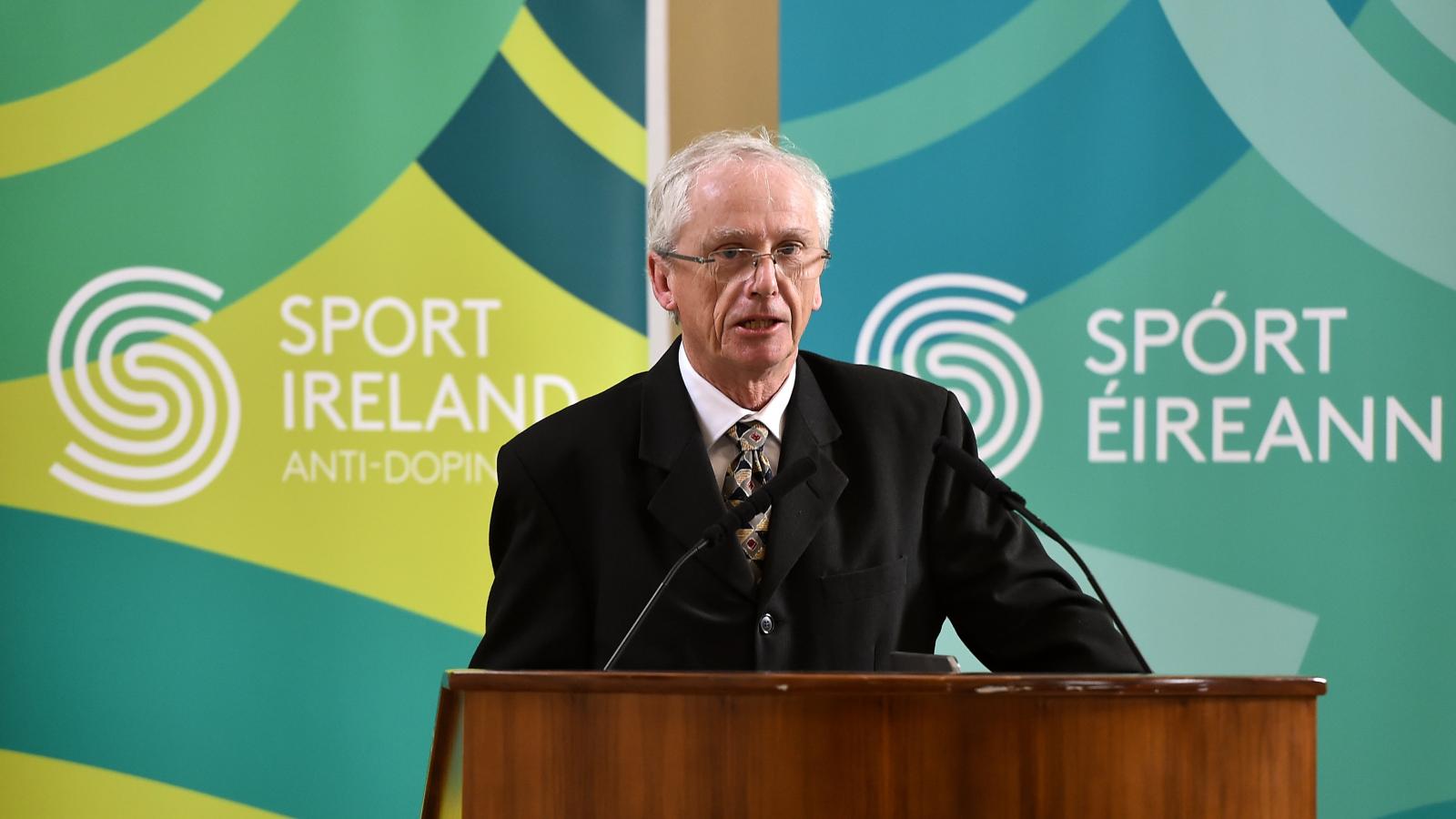 Sport Ireland among Athlete Groups and Anti-Doping-Leaders joining forces to call for further reforms of WADA
Sport Ireland has joined with anti-doping leaders and athletes from 14 countries to reiterate calls for meaningful reform of the World Anti-Doping Agency (WADA).
Sport Ireland, along with colleagues in other National Anti-Doping Organisations (NADOs) have consistently sought increased transparency and independence from the WADA leadership. However, to date no meaningful reform has been forthcoming.
WADA yesterday published a Guide for the Operational Independence of NADOs that intends to support them in strengthening and reinforcing operational independence. It is the view of NADOs that WADA should adopt the same principles.
Sport Ireland Chief Executive, John Treacy, said: "As NADOs we welcome the guidance published by WADA yesterday, which is a valuable resource as we look to implement the revised Anti-Doping Code which comes into effect next year. The release of the guidance is convenient in that it is time that leadership of WADA reflect on this guidance and see how they themselves can become more transparent and independent. We have been consistent in our calls for the International Olympic Committee's influence to be removed from the decision making process at WADA. Until that happens, there will always be a conflict of interest."
Sport Ireland Director of Participation and Ethics, Dr Una May, added: "Athletes representative and NADOs are united in this cause, as both groups have consistently been cast aside and left out of the decision making process in the anti-doping system. The simple fact is that neither NADOs nor athletes are properly represented in WADA. For the sake of integrity and trust in the system this needs to change and it needs to change now."
Full Statement from Athlete Groups and Anti-Doping Leaders:
Athlete representatives from 14 countries join forces with 14 leading National Anti-Doping Organizations (NADOs) to collectively call on meaningful reform at the World Anti-Doping Agency (WADA).  As individual organizations, we have repeatedly submitted formal proposals for change. Now we speak collectively to elevate our call for more independence, transparency, and accountability at WADA. And we reaffirm the need to strengthen human rights and eliminate conflicts of interest in the anti-doping system
WADA's major stakeholders unite to call yet again for substantive change and meaningful reform at WADA. Athletes bear all of the anti-doping testing, and National Anti-Doping Organizations carry out a majority of it, yet neither are properly represented in WADA's governance nor the review of it. While WADA says its priority is in engaging and empowering athletes, the Agency still does not give them the place they deserve.
We all will benefit from a stronger and more effective WADA that builds trust with athletes and effectively carries out its mission. WADA's standing can only be improved through meaningful reforms that embrace both independent athlete representatives and NADOs as essential components of global anti-doping governance.      
This Media Statement is released by the following Athlete Groups and National Anti-Doping Leaders.
Athlete Groups: Canada (AthletesCAN), Athletics Association, Austria, Australia (Sport Integrity Australia Athlete Advisory Group), Denmark (NOC Athlete Committee), France (AFLD Athlete Committee), Athleten Deutschland, Global Athlete, Ireland (NOC Athlete Committee), Netherlands (NOC Athlete Committee), Norway (NOC Athlete Committee), UK (British Athletes Commission), UK (UKAD Athletes Commission) and USA (United States Olympic and Paralympic Committee Athletes Advisory Council).
National Anti-Doping Organisations: Australia, Austria, Canada, Denmark, Finland, France, Germany, Ireland, Latvia, Netherlands, New Zealand, Norway, UK and USA