Home Exercise Videos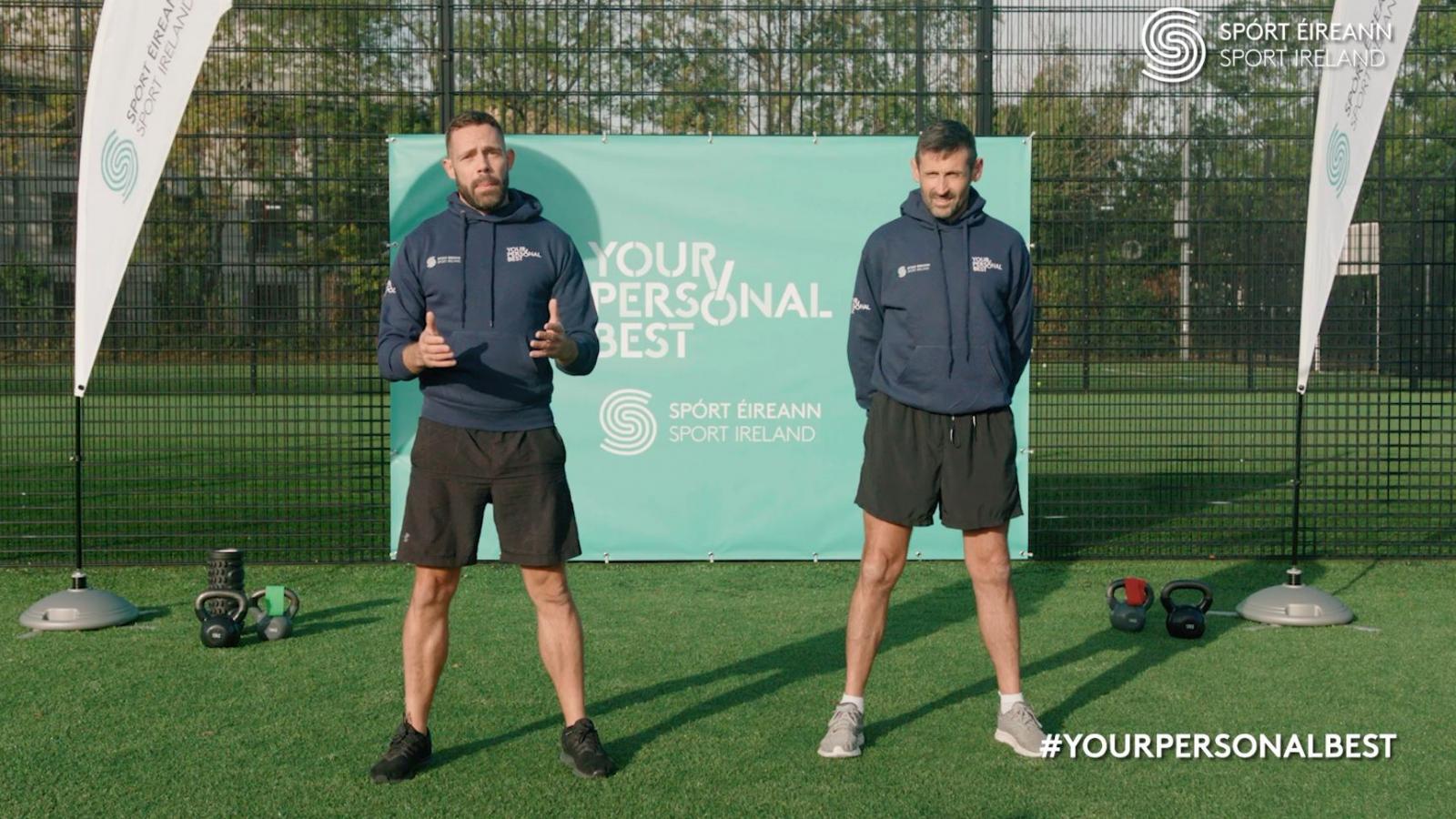 Your Personal Best
One of the best ways you can reach your goal of 30 minutes of exercise five days a week is by exercising at home.
Click on the videos below and follow our short exercise videos with our friendly personal trainers Pete and Paul, who will talk you through each session. No special equipment is needed and you can join in whenever suits you.
All exercises on the Your Personal Best section of the Sport Ireland website are intended for people of all fitness levels. However, if it has been a while since you've exercised or you have any concerns about your health please seek medical advice before starting a new exercise routine.