Adolescent Girls Get Active
A Resource
Adolescent Girls Get Active
Participating in sport and physical activity provides multiple benefits for physical and mental health, and for potential quality of life. However, women and girls have long been an underrepresented group in sport and teenage girls in particular take part in sport and physical activity far less than the national average in Ireland.
Evidence suggests participation plummets during adolescence with just 7% of girls age 14-15 years meeting recommended physical activity levels. Girls who are active in their teenage years and develop a love of sport are much more likely to establish a life-long relationship with sport and exercise in adulthood.
Adolescence is a critical life-stage and these formative years are when attitudes and behaviours are established that shape the women they will become
This research aims to establish how to encourage teenage girls to take part in regular physical activity and focuses particularly on the lived experiences of disengaged and gradually disengaged girls, i.e. inactive.
Throughout the work of this project, we discover what really matters in girls lives through 5 key anchors outlined in the image below. Learning about and understanding these anchors helps us get to know more about our target group.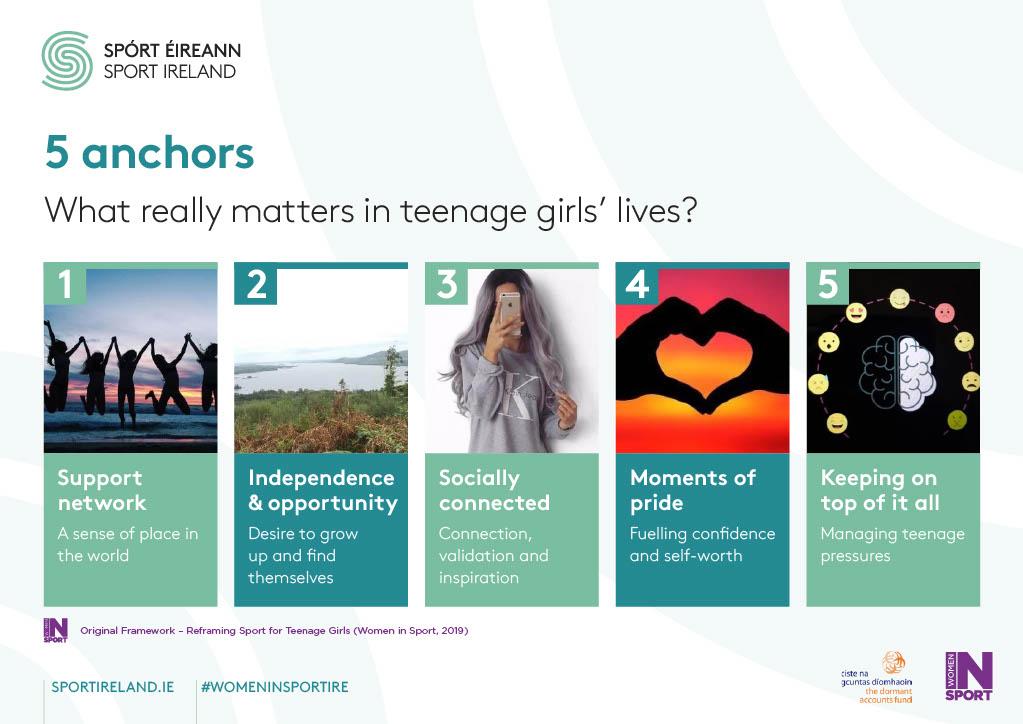 By combining our exploration of girls' wider lives and what is important to them, with our understanding of their experiences and barriers in sport, we have developed 8 important principles to engage and connect with teenage girls, to support them to embrace sport and physical activity into their lives. These are particularly valuable for girls who are less engaged currently, however can also be relevant for active girls to enhance their experience and prevent them from dropping out.
Sports organisations can use these 8 Principles for Success to check and challenge existing programmes to enhance appeal and relevance for the target audience. They can also be used to innovate and develop completely new initiatives through a teenage girl lens.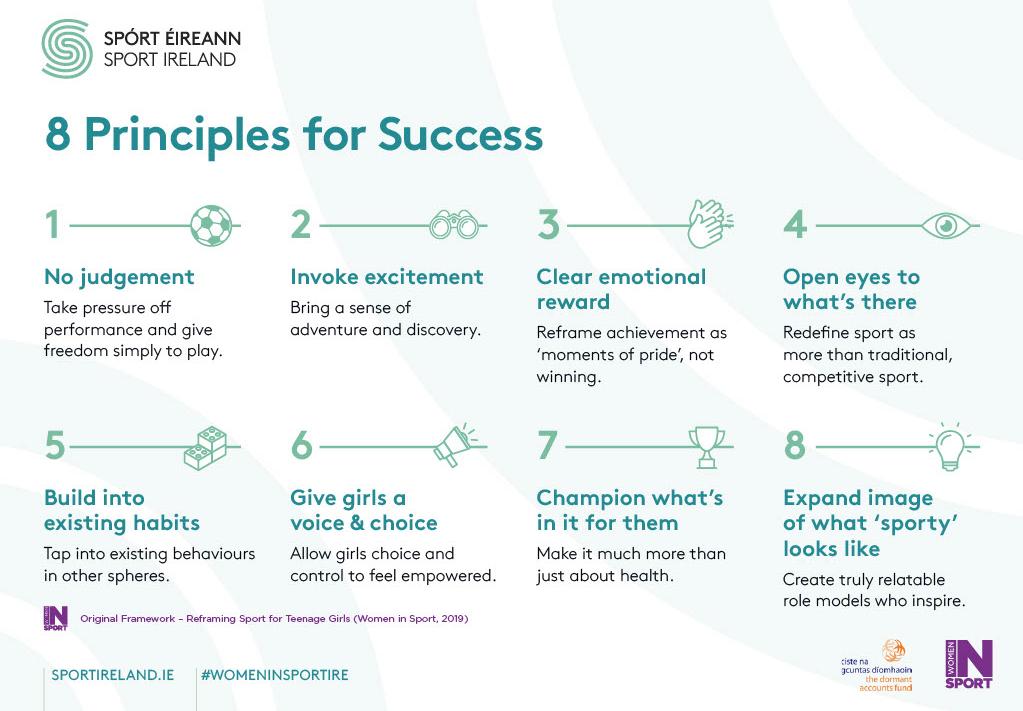 Join the Girls Get Active Hackathon and use your voice to help  teenage girls realise that sport and physical activity can be a part of their lives and that sport is for everyone, including them.
Download the full Adolescent Girls Get Active Research Report below for more insight and how to apply the Principles to your sports programme design.
Adolescent Girls Get Active - Resource Pack