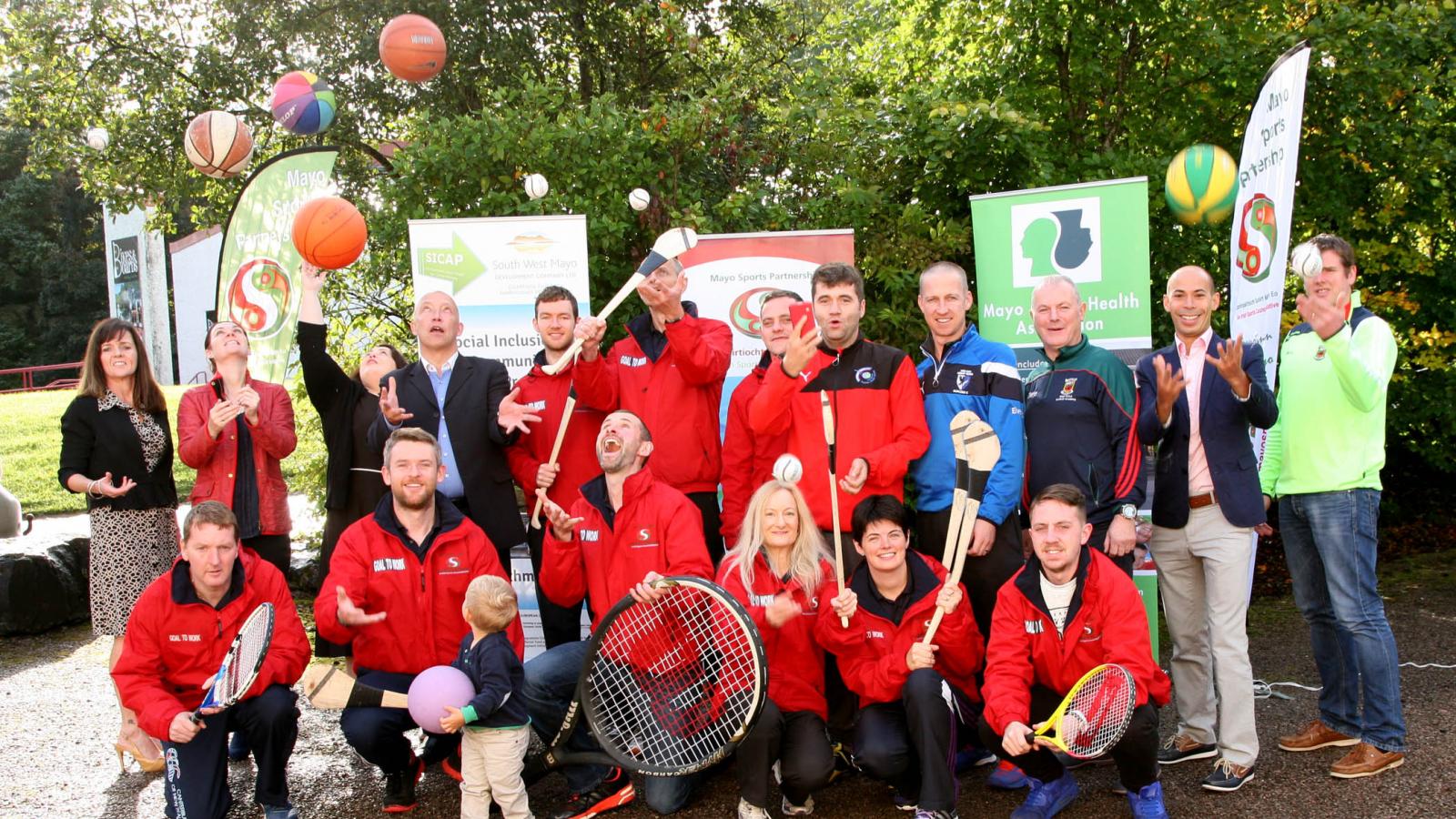 Community Coaching Programme Evaluation Report 2019
The Community Coaching Programme is a development programme targeted at jobseekers from disadvantaged areas with the aim of assisting them to gain employment, become a coach, volunteer, or go on to higher education in the sports sector.
Sport Ireland invested in the programme through the Dormant Accounts Fund, which saw €465,000 invested between 2016 and 2018.
Marking the publication of the Community Coaching Programme 2016-2018 Evaluation Report, Sport Ireland Chief Executive, John Treacy said, "The Community Coaching Programme is an important programme for engaging people in disadvantaged areas. The programme aims to assist their personal and professional development through engagement with sport. The programme was successfully delivered through the Local Sports Partnership Network with the support of Dormant Accounts Funding. The results in the Evaluation are testament to the hard work of the organisers, tutors and participants."
I loved this course and it has taught me that I have a lot more to give as a volunteer, and I loved the opportunity to work with a variety of ages
Local Sports Partnerships delivered 87 programmes across the network between 2016 and 2018 and gave participants the opportunity to develop practical and theoretical sport-related skills and gain relevant work experience in their local community. Broken in to five core modules, the programme components were tailored to support each participant to achieve one of the four outcomes.
The five core modules included:
Module 1: Job Readiness Skills Development (includes Business Development)
This module focussed on CV writing, job seeking skills, IT skills, office skills, telephone skills, etc.
Module 2: Personal Development
Participants undertook courses to identify individual progression routes in terms of employment /self-employment, further education and training, coaching and volunteering. Other aspects of personal development included confidence-building, leadership and language skills etc.
Module 3: Sports Coaching Training
The majority of coaching awards are offered in sports where there are no full-time development officers within the county.
Module 4: Physical Activity Training
Range of courses offered including Active Leadership Award, Safeguarding 1 Course, Disability Awareness Training, Occupational First Aid Certificate, Walking Leader, Fit4Life, Go for Life PALs, etc.
Module 5: Job Placement Experience
A job placement programme (unpaid) was incorporated into the course structure. Work experience was provided by National Governing Bodies of Sport, LSPs, clubs, community centres and schools. Some benefits of the course noted by participants included the opportunity to work with a variety of ages, as well as gaining the confidence to go and search for jobs within the community due to increased awareness of opportunities. 
The Programme Evaluation Reports show that 51% of individuals who responded to the 3-month post course completion survey had achieved one or more of the four outcomes.
Reflecting on the programme, Sport Ireland Partnership and Governance Director, Emma Jane Clarke said , "Overall the evaluation report shows that the programme was a success. It was delivered as intended across the LSP network and the data shows that participants found the programme useful in terms of personal development, sports coaching training and physical activity training.  While some minor modifications and adjustments to the programme were suggested by the various stakeholders i.e. participants, LSPs, NGBs, partner organisations and hosts their overall experience was very positive and there is a willingness to engage in the programme in the future." 
Very worthwhile programme and key to success is to engage with partners in the county such as Department of Social Protection, County Council and Education and Training Boards to share resources but also reach out into the community to engage participants. This type of course also promotes the work of the LSP as participants will tell their friends and we already have three on the waiting list should funding become available for the next programme. It is very gratifying to see participants develop and grow during the programme as it has given them confidence to progress on further via further education or volunteering in sports.
Community Coaching Programme