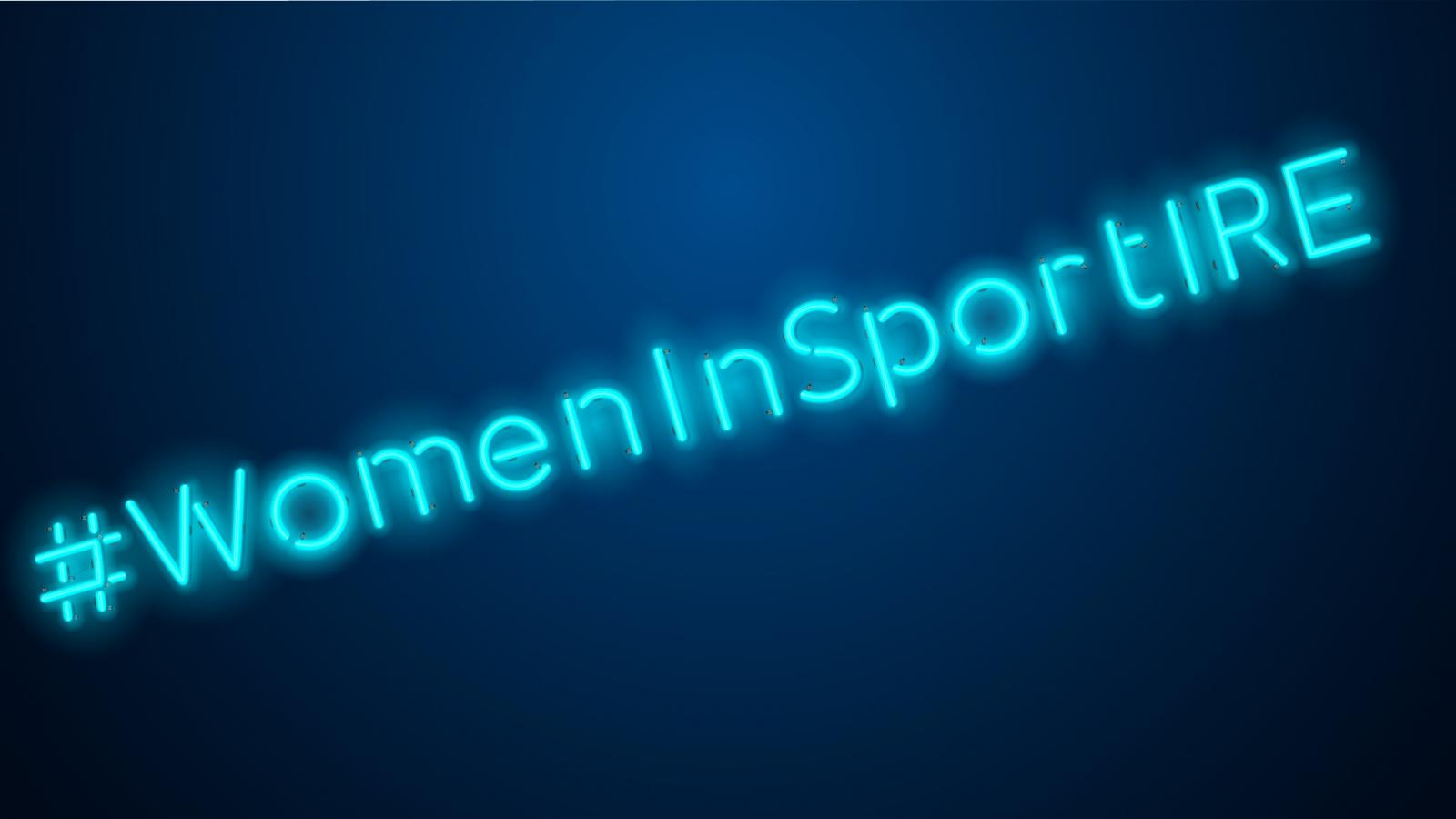 Coaching Profile: Rowing Ireland
Name:  Emily Dulohery
Sport: ROWING
Rowing has been an integral part of Emily's life since the age of 15. As an athlete, she experienced great successes with Skibbereen Rowing Club including winning the Coupe de la Jeunesse with clubmate Eileen Whooley in the pair. 
Since the Olympics in 2016 Skibbereen has seen more and more young people want to try rowing. With this burst of interest more coaches were needed in the club and Emily was delighted to get involved and give back to the club. For the last four years, she has been involved in coaching the junior women in the club and is also the West Cork community coach for the Get Going Get Rowing program – which introduces teenagers and adults to the sport of rowing.
Emily believes the rise of the 'Women in Sport' movement has been a positive one for coaches and athletes alike and thinks it important that women step up into leadership and coaching positions to be role models for the next generation of female superstars!
Emily is very proud of her involvement in establishing and expanding the 'Cork Female Coaching Network' . Now groups like these are being set up throughout the country which will have positive benefits for all women in the Irish rowing community.
For any woman interested in coaching, I would say go for it and enjoy the learning process of it all. Within every club there is so much experience and advice available, you just need to put yourself forward, start asking for support and establish how you can jump into the coaching arena!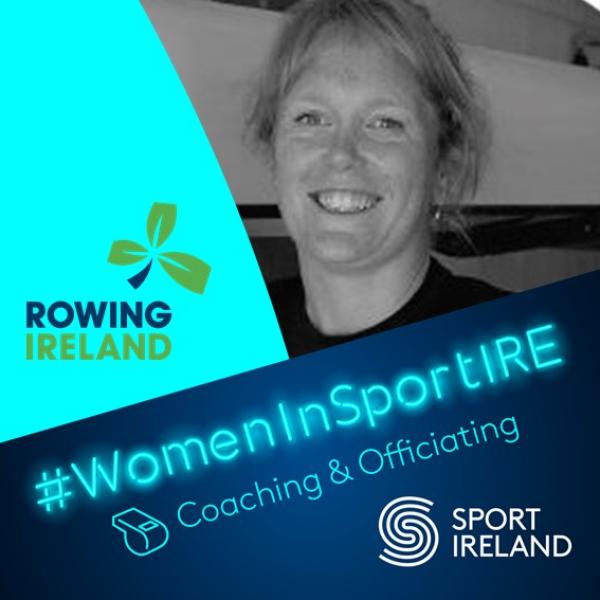 Name:  Jen Cunningham
Sport: ROWING
Qualification: Captain of Grainne Mhaol, NUIG Rowing Development Officer
Jen began competing with the student club in NUI Galway while studying as a Mature Student.  Given that she was an unlikely newcomer to university rowing, she feels she was extremely lucky to have been  encouraged and supported from the very start by all the coaches in the club at that time.
To this day Jen feels strongly that had that support not been there from the off, she would certainly never have considered developing the Alumni Programme made up of Adult Novices/Staff and Alumni and running with it after she stopped competing with NUI Galway. She also credits the people who volunteered their time and invaluable knowledge to the programme for years to ensure the programme succeeded.
The Alumni Programme involves weekly programme setting and managing a team of University student athletes who take responsibility for coaching the weekly sessions on offer to the alumni members.  These student coaches are, for the most part, active competitive NUIGBC student athletes and some local TY students who are taking time away from competitive rowing.
  
In 2014 Jen took on the  Get Going Get Rowing Programme in Connacht and was actively engaged with key local secondary schools on a weekly basis, coaching indoors and progressing hundreds of students to water sessions every month.  Both of these experiences provided Jen with great insight into how best to gear coaching towards total beginners, ranging from the ages of 13 up to 70 years old.
Moving away from active coaching to manage the alumni programmes and the NUIG Boatclub athlete coaches, Jen also held the position of NUIG Development Officer for Rowing which allowed her access to a wider sports mentoring group with other NUI Coaches and Development Officers. 
 
Surround yourself with a positive team to bounce ideas around. No one person has all the skill sets. You won't always get it right, no one does, but just keep reviewing what you do and keep listening to your peers and
members for feedback.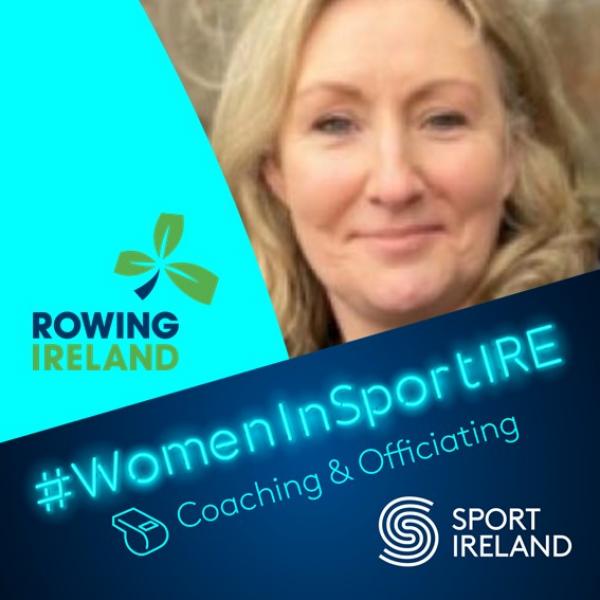 Name:  Kathryn Wall
Sport: rowing
Qualification: Lead Coach Carlow Rowing Club
Kathryn has been involved in rowing for over 30 years as both an athlete and a coach. After coaching Junior and Novice women for 6 years, and returned to coaching when her children took up the sport. Having had very experiences of coaching as  a junior rower Kathryn believes that coaching is a way of giving back to the sport.   
With many coaching highlights including wins such as seeing Sadhbh and Keara Egan win the Women's Junior 18 double at the Irish Championships in 2019  Kathryn believes it is not all about winning. Watching a young person take on the challenge of the sport, trying to be the best they can be, giving their all during the training sessions, overcoming personal difficulties and striving to do well, are all immensely rewarding as a coach.  Kathryn loves coaching girls as she believes they thrive in the team environment. 
Reflecting on her role as a coach, Kathryn believes the qualities of respect, enthusiasm, commitment, communication, responsibility as well as a sense of humour are important in any coach, "It can be difficult for a woman to get recognition for her successes as a coach, just as it can be difficult for the successes of women rowers to be recognised. This is true for women across most sports and while it is changing slowly, it is really important for women to step into leadership and coaching roles".
 
 If you have a passion for the sport, you can have a fulfilling coaching career. If you are struggling with an aspect of coaching, ask for help.  There are lots of coaches out there who are delighted to offer advice and support. Once you are open to new ideas and advice, you will be fine.