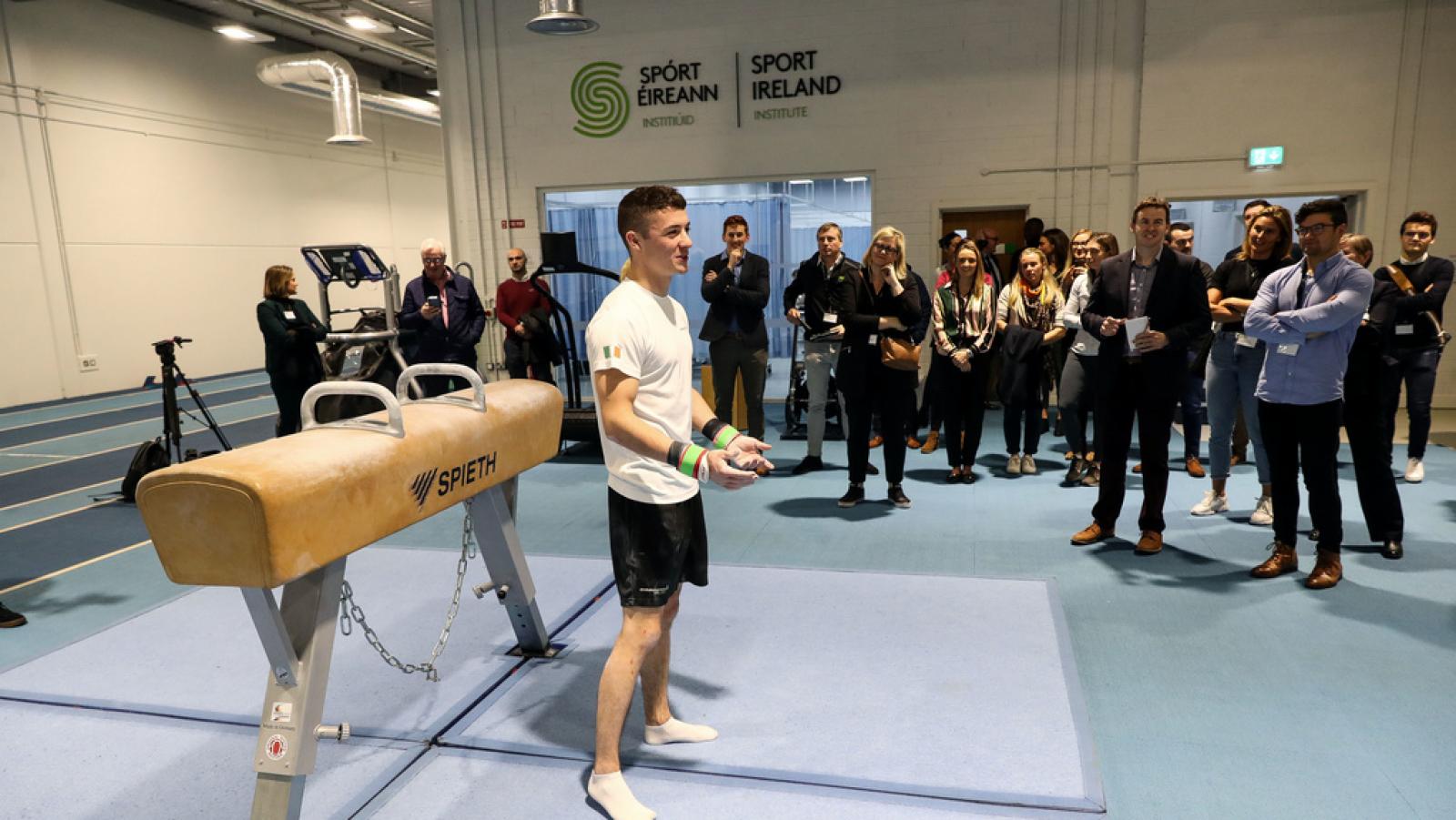 Athlete Friendly Employers Network Event 2019
Sport Ireland Institute has a pool of highly talented, determined and motivated individuals seeking further development and employment opportunities. The Athlete Friendly Employers Network links them with potential employers with a view to securing work opportunities or internships.
Often athletes are keen to progress their professional careers whilst still competing in their sport at an elite level. Some elite athletes are seeking to develop post sport career plans for when they leave elite sport, others are looking to combine and balance their sporting careers while gaining valuable experience in the workplace.
Now in it's second year, the Athlete Friendly Employers Network 2019 celebrated the progress made to date and shared some of the lessons learned over the past year. 
The event, hosted by Niall O'Donoghue, Performance Life Skills Sport Ireland Institute, opened with a panel discussion with former Olympians David Gillick and Niall Bruton. The two athletes, turned business men, outlined the struggles they faced in transitioning out of elite sport after dedicating their lives to pursing success in athletics and reinforced the message of planning earlier rather than later.
The second panel discussion saw Irish Hockey Internationals Gillian Pinder and Deirdre Duke share their experience of the ongoing engagement between EY and the Sport Ireland Institute.  Gillian and Deirdre both described the wonderful support and flexibility they're provided in EY to support both their sporting and professional aspirations.  EY were one of the first companies to come on board with the Athlete Friendly Network last year. 
EY have been great, they have offered me a flexi contract which enables me to be away for blocks of time if we are away at a training camp and then while based in Dublin to work a two or three day week for the most part which is something that really enables me to succeed in both my sporting career and start my working career off on the right track
Before the breakout sessions Rhys McClenaghan gave the Network a masterclass in the granular differences between 4th place and 1st place in elite sport during his Pommel Horse routine.
The Athlete Friendly Employers Network closed with breakout sessions followed by a group discussion where ideas and rich feedback were shared in an effort to collaborate and place athletes easier and faster. 
Any athlete or employer interested in getting involved in the Athlete Friendly Employer Network can email Niall on nodonoghue@instituteofsport.ie