ICOACHKIDS Regional Coaching Conferences
As part of the European Week of Sport, Sport Ireland Coaching in partnership with the LSP Network and the Sport Ireland Participation Unit is hosting a series of ICOACHKIDS Regional Coaching Conferences for coaches of children and teenagers.
There will be four ICOACHKIDS Regional Coaching Conferences hosted by the following LSPs.
Who are the ICOACHKIDS Regional Coaching Conferences for?
If you answer YES to any of these questions the ICOACHKIDS Regional Coaching Conference is for YOU!
Are you a coach of children U12?

Do you coach teenage girls?

Do you coach teenage boys?

Would you like to know more about being child/teen centred in your coaching?

What coaching skills do you need to improve/develop to put the needs of children/teenagers first?

Would you like to develop an inclusive culture and environment where you coach?

Are you concerned with dropout from your sport?
Venues:
| | | | | |
| --- | --- | --- | --- | --- |
| Host LSP | Donegal | Sligo | Limerick | Waterford |
| Date | Thursday 01 September 2022 | Friday 02 September 2022 | Saturday 03 September 2022 | Sunday 04 September 2022 |
| Venue | Atlantic Technological University (ATU), Letterkenny | Atlantic Technological University (ATU), Sligo | University of Limerick (UL) | South East Technological University (SETU) Arena, Waterford |
| Time | 18:30 – 21:30 | 18:30 – 21:30 | 09:30 – 13:00 | 09:30 – 13:00 |
Supported by the Local Sports Partnership Network
Registration and more information                                 
Cost
Speakers
Conference Schedule
Introduction to the ICOACHKIDS Regional Conference and welcome to all the coaches in attendance.
The ICOACHKIDS Pledge - From Page to Practice (Sergio Lara-Bercial)
In this session, Sergio will introduce the ICOACHKIDS Pledge, the 10 Golden Rules to create positive developmental experiences for children in sport. The Pledge provides flexible guidance to create successful youth sport programmes that put kids first. Sergio will offer practical examples of how to bring the Pledge to life in your day-to-day coaching and provide opportunities for coaches to reflect with their co-coaches on the 10 principles, and their current and future application.
The Compass for Coaching Children (Nicolette Shipper-van Veldhoven)
Coaches are continuously, consciously or unconsciously, involved in the education and development process of young people. They sometimes appear to be quite strict or even authoritarian. How aware are you of the influence of your own behavior? Do you know the young people you coach? How aware are you of the need for a positive and safe sport climate? To this end we have designed the Compass for Coaching Children, as a guiding tool for creating the best learning environment in and through sport. In this session, Nicolette will introduce the Compass and how you can use it in your coaching practice.
In this session Sergio and Nicolette will answer questions posed by coaches of children/teens about the real issues and challenges they face in their day-to-day coaching. This will include responses to queries that attending coaches have submitted before the conference.
ICOACHKIDS Regional Conference Close
---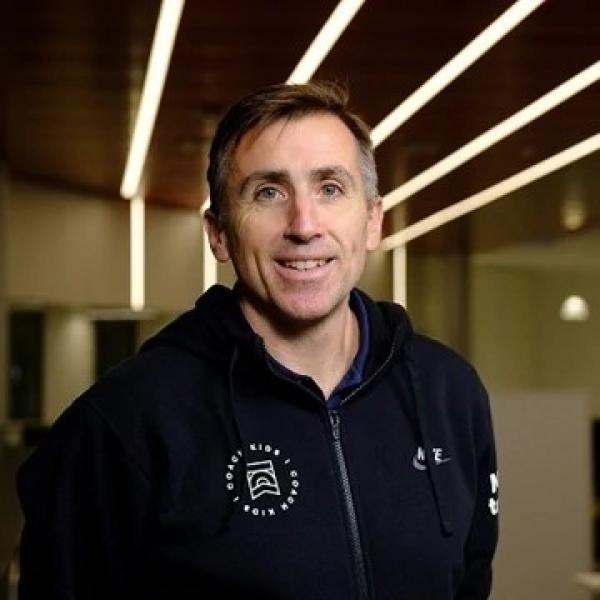 Sergio Lara-Bercial
Sergio Lara-Bercial is a Professor of Sport Coaching at Leeds Beckett University (UK) and the Vice-President for Strategy and Development for the International Council for Coaching Excellence. He has published widely on a variety of sport-related topics including youth sport and coach development. Sergio is also the co-founder of ICOACHKIDS, a global movement helping coaches put kids first in sport by developing free resources for coaches, parents and sport organisations.
Sergio is recognised globally and consults for multiple high-level organisations such as Nike, UEFA and FIBA. He is also a former international basketball coach for Great Britain and has coached national league for over 25 years winning 18 National Titles with both male and female teams.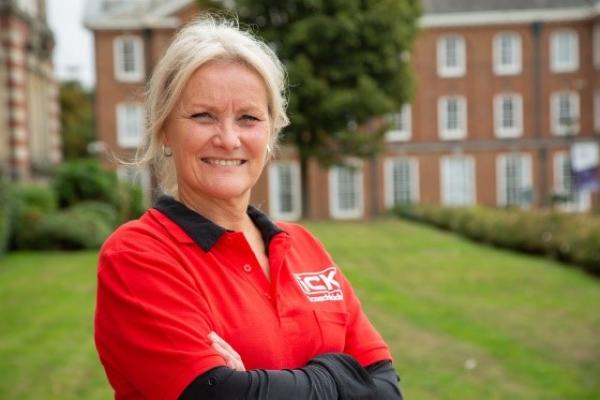 Nicolette Schipper van Veldhoven
Nicolette Schipper van Veldhoven is professor 'Sport Pedagogy, especially towards a safe sport climate' at the Windesheim University of Applied Sciences, the Netherlands. She is also professor Sports Risks & Safety at the University of Twente, Enschede. She is also a strategic advisor on Youth Sport at NOC*NSF (1 day a week). Nicolette is a co-founder of ICOACHKIDS.
She has extensive experience in conducting (applied) research in sport and translating science into practice. She published several articles, book chapters and reports on transgressive behaviour, sexual harassment, sport and children with special needs and pedagogical perspective in sport. Among others, she is a member of the taskforce Sexual harassment and Sport of International Olympic Committee (IOC).
Children and Teenagers in Sport – Key Messages
If we are going to attract children and teenagers and keep them engaged in sport and physical activity (PA), we need to consider how sport and PA is perceived, how it is delivered and what we value. Sport and PA should provide positive meaningful experiences for each and every child/teenager.
Sport and PA for children and teenagers should be child/teenager centred. This means that it should be conducted with sufficient regard to the principles of child and youth development. Children and teenagers needs in sport are different to adults. Therefore, the sporting opportunities for children and teenagers need to take account of this and establish an environment that is child/teenager friendly.
Children and teenagers require different approaches given their stage of development – physically, psychologically, emotionally, and socially. If we get it 'right' at these early stages, a higher proportion will be physically literate, equipped with movement skills, understanding why, and develop a love for sport and activity. This has the potential to ensure that they remain active into their adult years and lead a healthy lifestyle. The stakes are high!
Coaches of Children and Teenagers
It is estimated that around 80 % of coaches work with children and teenagers. Also, it is clear that "Good Coaching Makes the Difference" to meaningful involvement in sport and PA. This is such an important role to support children and teenagers in their development. An ICOACHKIDS study into the coaching workforce concluded that coaches of children and teenagers need to be more valued and supported. The ICOACHKIDS Regional Coaching Conferences target these coaches.